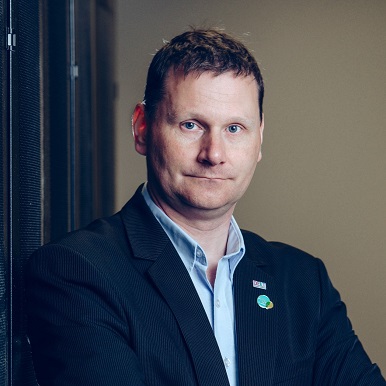 Giles Letheren – Chief Executive Officer
Husband, father, IT guy, magician, hypnotist, dragster driver: Giles came to Delt in January 2015 after a varied career that started in theatre and television but turned into management consultancy and IT leadership on both sides of the Atlantic. Giles has been CIO for the MoDs US operations, both Head of Transformation Communications and Change and Head of Solution Delivery for Babcock International.
Giles lives in North Cornwall with one wife, two children, four and a bit rabbits, two dogs, at least three cats, a hamster, many chickens and an ever increasing zoo of other fluffy carbon based life forms that seem to turn up when he isn't looking. When not being passionate about delivering the opportunities presented by Delt, Giles is usually found building or repairing things, tinkering with his custom motorcycle or wondering what this new animal is that just jumped onto his bed.
Giles came to Delt because of the opportunity to improve people's lives in the South West and show that a public interest company could do things better, faster and cheaper.