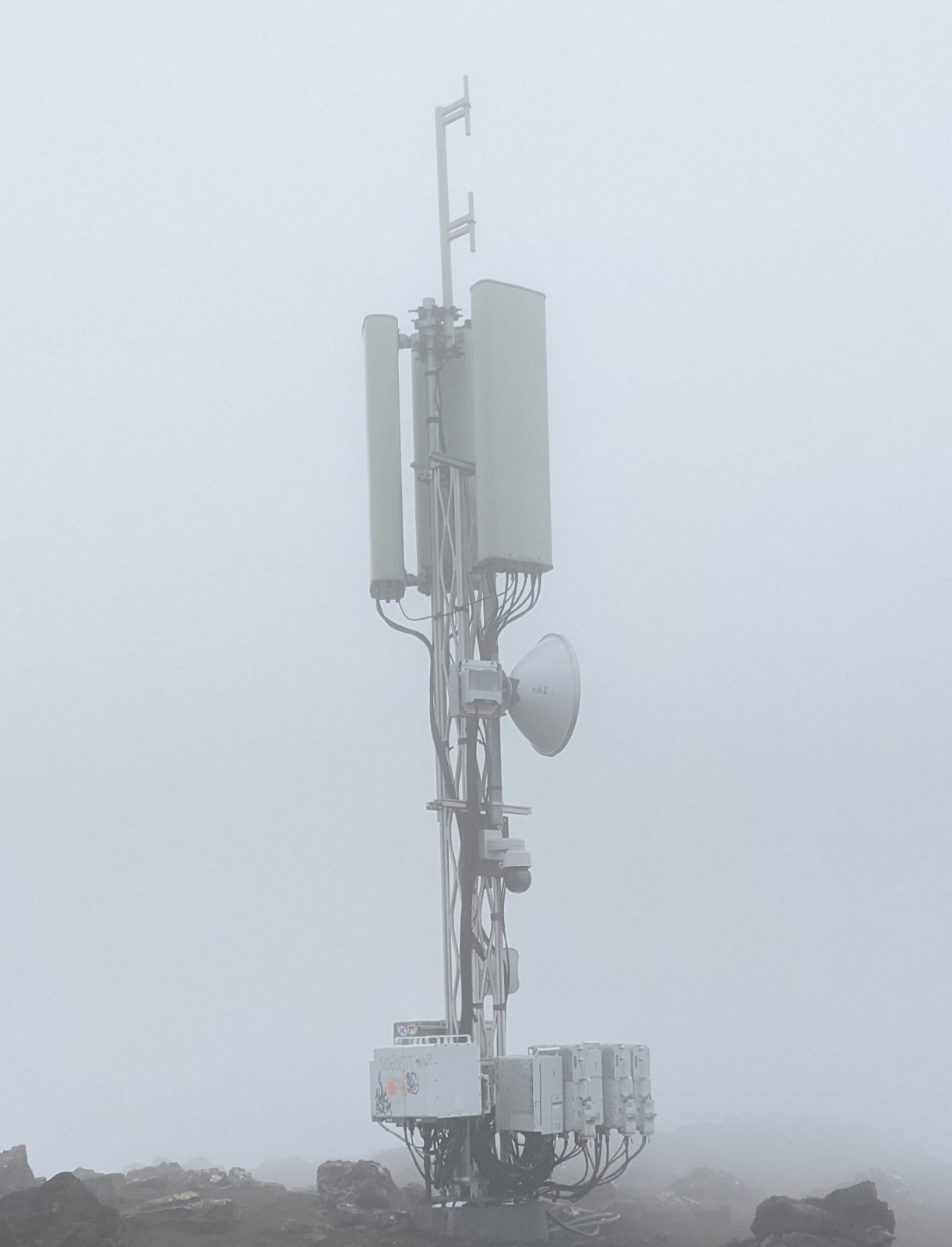 Holiday 

Pictures
I recently flew 3000 miles to Iceland to cross 'see a live volcano' off my bucket list. I should have known better. As soon as I set foot in the country the volcano went to sleep. A few days after I left, it let rip again, with glorious rivers of molten lava rolling along, blissfully far away from habitation but close enough to be a relatively short drive from civilisation. 
Iceland is not a big country and almost everyone seems to live within an hour or so of the capital. I decided not to do the typical tourist thing and stay in the comfort of Reykjavik where the hot water is delivered by mother nature (and smells like rotten eggs) but be bold and stay a couple of hours outside the nearest thing you could call a city and at least 30 minutes' drive from the nearest paved road. This was to be blissful isolation, unbothered by phone, email, Microsoft Teams or the rest of the world. 
I was almost at my AirBnB shed, hidden in the vast, flat and largely featureless volcanic wasteland that makes up much of Iceland's southern interior when my mobile rang with a WhatsApp call. This was super annoying because I was using my phone for SatNav and with no real roads, knowing where you were was quite important. More annoying was the fact it was my son, who having been too embarrassed to go on holiday with his father, had stayed at home, made himself a cup of tea, spilt it on the upstairs floor above where the fusebox is and was now wondering why there was a smell of burning in the house and no power. Even from 3000 miles, cause and effect was fairly obvious and a short drying time later, all was well. 
It transpired that despite being somewhere that looked rather remote, and according to the map, of having no cellular coverage, I still had four bars of solid 4G. In fact, every single place I went in Iceland, except for 50m inside a glacier and 140m down a hole that was once a volcano, I had perfect data coverage. Cornwall, where I live most of the time, is full of coverage holes. So is Devon. I'm tempted to have a rant about this but there's probably a good reason. Iceland is mostly flat with some big mountains – perfect for cellular. Cornwall is not. I was roaming in Iceland, so could use any available signal but in the UK, we are not allowed to roam between networks due to a deal between the Telcos and Government. I'm not sure if I am madder that my son could reach me in nowhere, Iceland or that I can't make a call from just outside Stratton. 
The main active volcano in Iceland is only a 45-minute drive from the capital but bear in mind that a 10-minute drive from said capital removes you from most signs of humanity. There is no tourist sign saying 'Volcano', just an unmarked gravel track. But SatNav in hand, it was easy enough to find. There was a field to park (no charge – clearly, we aren't in England) in followed by a 45-minute hike up the ridge of what is probably a relatively small and not very steep hill. Google maps tells me its roughly 2km with a vertical climb of around 250m. This should not be that hard a walk but when it's blowing a force 8 and raining, this is not a fun afternoon stroll. I really got to understand what 'leaning on the wind' means. After nearly deciding to give up several times I finally made it to the top where I should have been able to see the crater of the Fagradalsfjall Volcano in all its glory. You already know I didn't find my view of a lava spewing monster at the top. But what did I find? 
 A cellphone tower, microwave link and webcam. 5 bars of 4G, so I could WhatsApp my son and tell him that I was standing next to an invisible volcano, but that if he looked on YouTube at https://www.youtube.com/watch?v=BA-9QzIcr3c and could see through the rain, he might be able to see me waving. 
Giles Letheren, Chief Executive Officer
Photo by Giles Letheren.