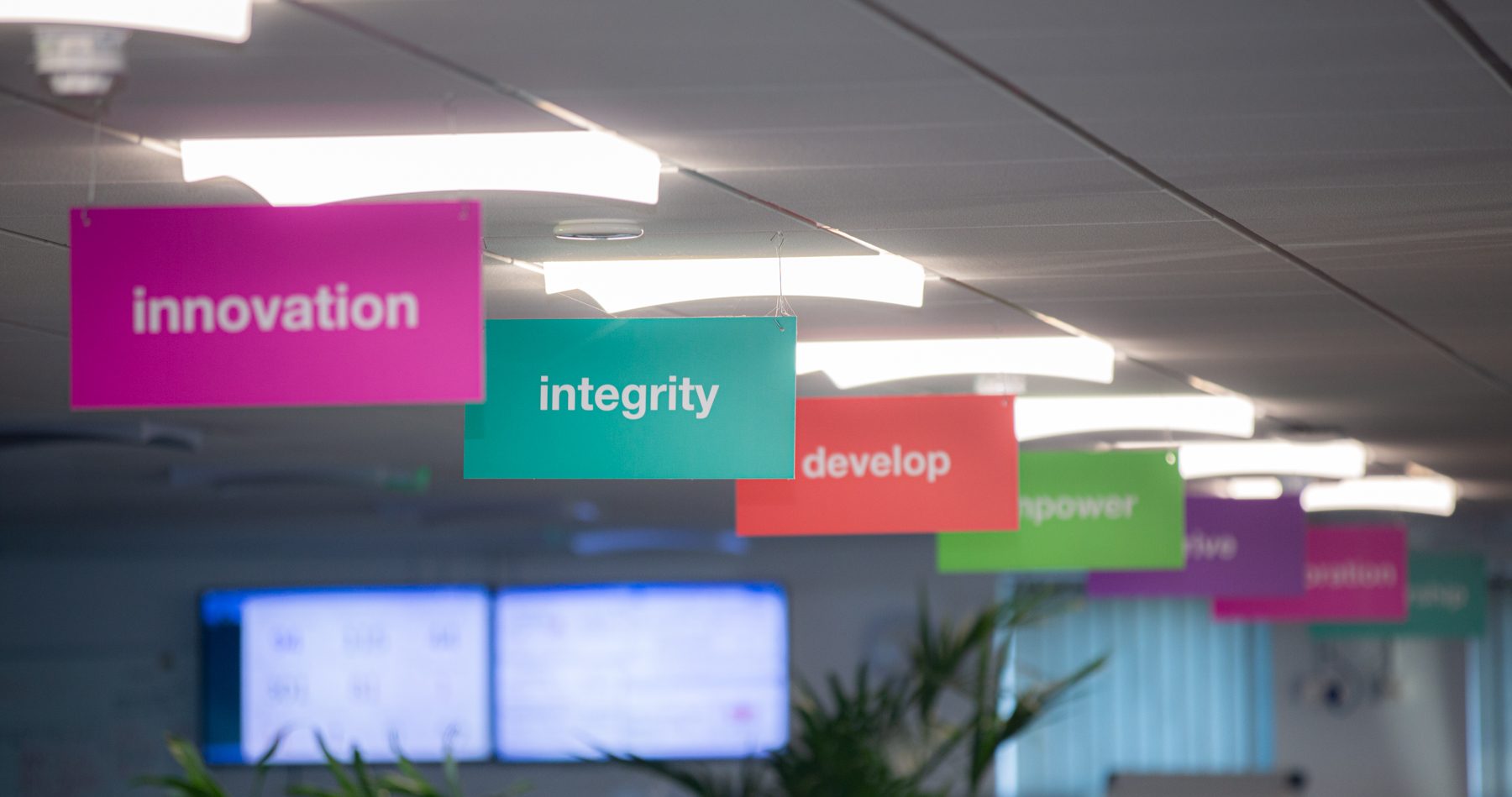 Who We Are
In short, Delt exists to help our partners and clients do amazing things. Sounds simple?
Our teams, collectively, deliver significant financial benefits, greater resilience, faster innovations and nearly £16M of socio-economic gain (per annum) to the South West.
"We Help People Do Amazing Things."
Over 300 jobs, that would have otherwise left the region, are now supported through our services. We support more than 250 service areas across 400 locations. We deliver back-office services that are better, faster and cheaper through keeping our teams and activities local, driving efficiencies and looking after our staff.
Whilst we are owned by the public sector, we operate like a dynamic and agile private limited company – and it works! Time and time again, we deliver on all fronts and very much in excess of our shareholders original expectations.
Want to know a bit more about us? Well, the boring bit is that we were founded in 2014 by our shareholders, Plymouth City Council and the NHS Devon. We originally, started out running and managing their IT services but that has since grown. You can find out more about what we do for our shareholders and clients here.
We are so much more than an IT provider.
We are responsive and agile experienced techy people who have a passion for helping our public sector partners achieve their goals of helping people. We also have teams of vigilant Cyber and Security geeks that can't get enough data. Then there are the Payroll lot who really take the burden of work off our clients and ensures compliance with their statutory and contractual requirements.
As you learn more about Delt you'll also find out about our Print and Mail room, Project Management Office, HR and Organisational Development as well as our Procurement team. We've also got our Estates Management team who look after everything from building services to catering. It's all rather exciting stuff.
Want to know more? Give us a call or drop by one of our offices. The coffee is on us.
Download the Delt 2020 Brochure for more information.