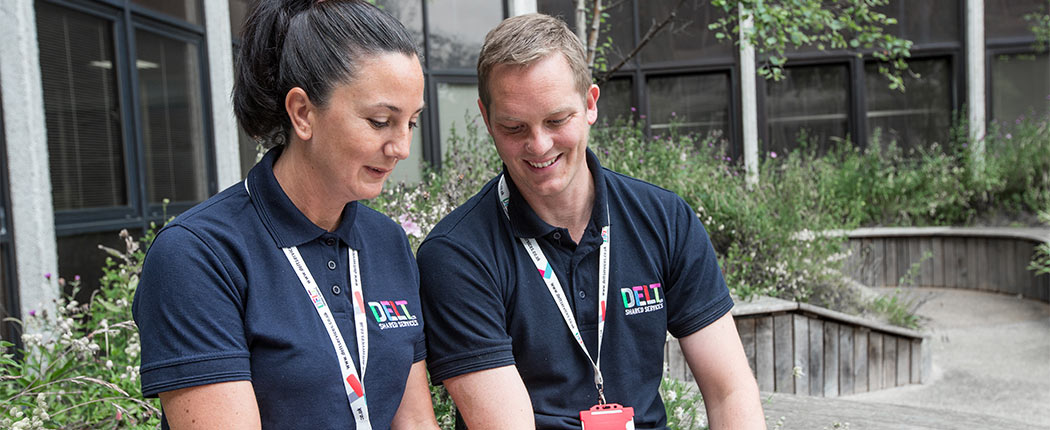 Who We Are
Delt is an innovative shared services partnership between local government and the NHS. Our founding shareholders believed that contrary to conventional outsourcing, it was possible to deliver back office services, better, faster and cheaper through keeping those services local. Delt is an arm's length company, owned by the public sector but operating like a dynamic and agile private limited company. The model works! We have measurably delivered not only better, faster and cheaper but very much in excess of our shareholders original expectations.
We work with clients in the public, private and third sectors, with the common theme that we are all working in the public interest.
"We Help People Do Amazing Things."
Delt exists to help our partners and clients do amazing things.  We continue to deliver significant financial benefits, greater resilience, and nearly £12.5M of socio-economic gain (per annum) to the South West. Over 300 jobs that would have otherwise left the region are now supported through our activities.
The problem with writing an 'About' about Delt is that by tomorrow it's out of date. So by the time you read this we will be doing other things better, faster and cheaper than they were before. We'll be doing them with local people. We'll be doing them passionately. We'll be doing the right things for the right reasons. It's all rather exciting. Want to know more? Give us a call or drop by one of our offices. The coffee is on us.