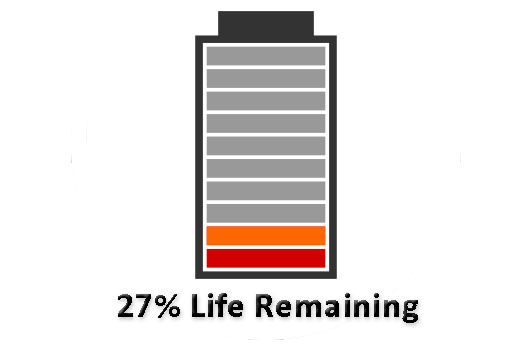 On Saturday, at least according to statistical averages, I will have about 27% life remaining. The reality of course is that I'm unlikely to be average. I rather like cake and strongly dislike pointless exercise. Public health advice suggesting less cake and more exercise implies my life remaining will therefore be somewhat lower.
As my personal battery indicator changes from green to amber perhaps it is not unreasonable to take a moment to look back.
I don't remember anything from 50 years ago, which is probably for the best. I do clearly recall 19 years later though, where I sat alone on Boston Common, pondering my first week in full time employment. The life plan was clear: Work hard for 30 years or so and then hopefully look forward to an early retirement. Well, 31 years have gone by quickly and 'early' retirement is at least another 20 years away. So much for planning.
At the time I am sure I had a definite idea about what I wanted to achieve, about what I was going to do with my life that would matter. Unsurprisingly, none of those things came to pass. In reality what has given me the most joy and left the most lasting (though ultimately fleeting) impact on the world are the things I didn't intend or plan. My children will turn into good people I think. My love for my wife and her love for helping anything furry or fluffy has led to more than 50 rescue animals having a much improved life (and me having a much less tidy home).  My inadvertent actions have led to at least three marriages (and probably at least one divorce). I've had responsibility for the working lives of a decent number of people, many of whom have gone on to do truly exceptional things. That's much more indirect than I expected my impact on the world to be. 31 years ago I had no idea that what would make me most proud was the unpredictable outcomes of the butterfly effect.
To that exact point I have a confession to make. More than 35 years ago I accidentally inspired somebody to make a choice of career direction. That 'sliding doors' moment set them on an unavoidable path with destiny. They could have gone on to create a miracle cure for some previously incurable disease.
But they didn't,
They could have become an inspirational leader who created a much needed new kind of politics.
But they didn't do that either.
They could even have played a critical role in the development of a type of quantum computer that somebody could actually explain the workings of.
But no.
Instead, they created Strictly Come Dancing. And for that world, I am truly sorry.
Giles Letheren – Chief Executive Officer