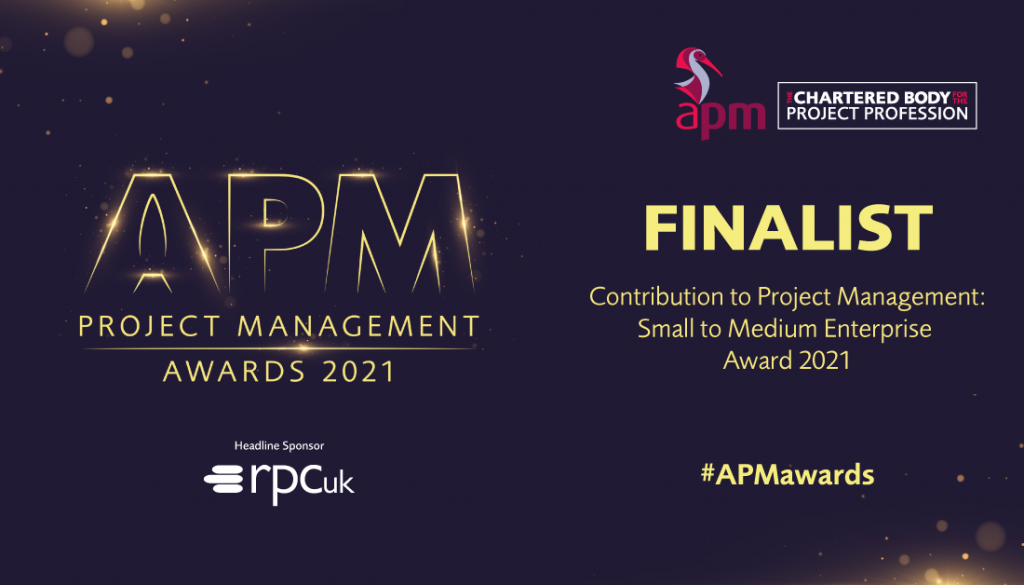 Delt Shared Services finalists at Project Management Awards
Back in July, Delt's Project Management Office were delighted to have been short-listed as one of 4 finalists for the Association for Project Management's (APM) Project Management Award, Contribution to Project Management: Small to Medium Enterprise.
The APM Awards celebrate excellence and endorse innovation within the project management space. The Delt team competed against an incredibly high calibre of entries from a vast number of sectors and countries.
Unfortunately, Delt just missed the top spot. That said the team are delighted with the recognition they have received for their contributions to Helping People Do Amazing Things over the past 12 months. Congratulations to P2 Consulting for winning this year.
Gary Pettitt, Chief Project Officer added; "I am incredibly proud of the PMO team and the outstanding work they deliver to our customers. We were up against a high calibre of entries so to be included as a finalist is a fantastic achievement for all at Delt and a true reflection of how the team have continued to deliver, exceeding expectations, throughout the Pandemic. To have external validation of the excellent service our project professionals provide is an achievement to be proud of".
Giles Letheren, CEO said; "I'm delighted that the work that the Project Management Office does has been reflected in the finalist list at the APM Awards. The team successfully delivered over 300 business change and transformation projects for our shareholders and commercial customers in 2020/2021 and this shortlisting is testament to their hard work".
Delt's Project Management Office delivers a range of technology-based change and transformation projects ranging from small office-based projects to multi-million-pound projects with regional impact.
Delt's profile and award category can be viewed on the APM website. Additionally, more about the work that the PMO do can be viewed on the Delt website.