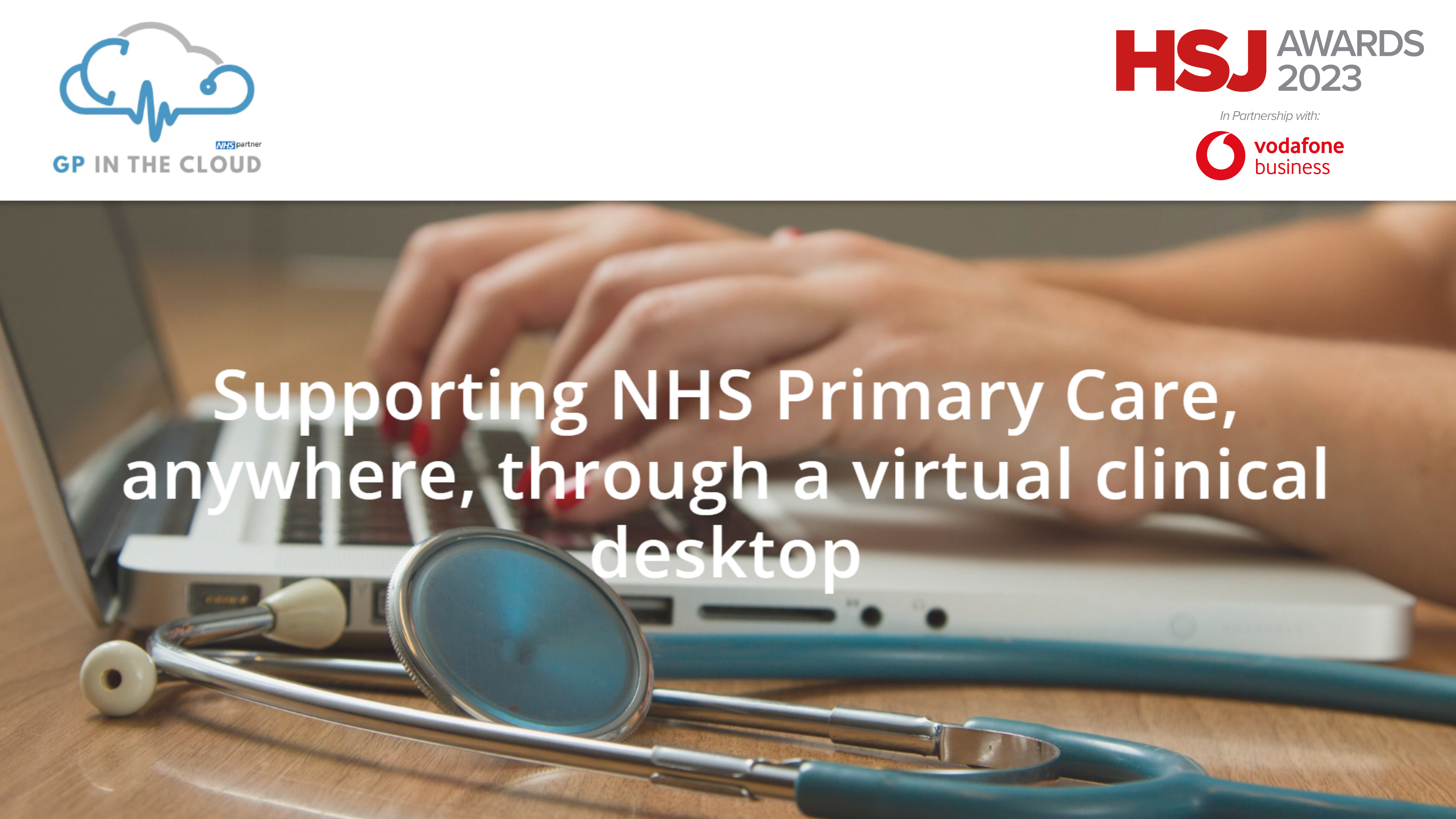 Delt Shared Services and Integy's Revolutionary GP Cloud Platform is Shortlisted at the HSJ 2023 Awards
Devon-based shared services provider, Delt, is delighted to announce that its GP in the Cloud (GPitC) platform, developed for NHS Devon, has been shortlisted in the 'Digitising Patient Care' award category at the prestigious Health Service Journal (HSJ) Awards 2023. 
The 'Digitising Patient Care' award category aims to acknowledge effective initiatives that have harnessed technology and digital systems to enhance patient access to care, enable staff to optimise capacity, and elevate the overall experience and quality of healthcare. 
The GPitC platform effectively addresses a pivotal challenge in the evolution of digital primary care innovations. Amid a GP shortage in Devon, innovative strategies were sought for efficient primary care. Online consultations reshaped GP services during Covid-19, but limits persisted, hindering remote locum use due to system constraints. To address this, Delt worked collaboratively with cloud computing experts, Integy, NHS Devon and the National Association of Sessional GPs (NASGP) to pioneer a groundbreaking technology solution called 'GP in the Cloud'. 
GPitC enables locums located throughout the UK to conduct patient consultations seamlessly over the internet. This is achieved through a secure cloud-based virtual desktop, preserving a practice's internal clinical system integrity while granting access to systems required for remote consultations. The outcomes have been noteworthy: substantial cost savings for primary care in Devon, heightened patient care standards, and an enhanced work-life balance for staff. 
Commenting on the recent shortlist, Dr John McCormick, GP and Chief Clinical Information Officer at NHS Devon, said: "We are very proud to be recognised this way. Being shortlisted for in the HSJ Awards 2023 will be a huge boost for our dedicated and hard-working team. 
"GP in the Cloud has been transformative for our local GP practices and made significant improvements to us being able to better meet the demands of our patients at a time that there were huge challenges in accessing local GP services. 
"Being shortlisted for these awards gives us the opportunity to share our success with colleagues from across the entire sector, as well as showcasing everything we've learnt through implementing our project." 
Delt CEO, Giles Letheren, added: "We are thrilled to be involved, along with our partners, in implementing a pioneering solution for the NHS Devon that harnesses technology and digital systems to enhance patients access to care. GP in the Cloud was developed to enable GPs from anywhere in the UK to deliver support to primary care, across multiple clinical systems, without the need for dedicated NHS hardware – enabling staff to optimise capacity, improve experience and most of all the quality of care." 
As it enters its 43rd year, the HSJ Awards maintain their position as the pinnacle of recognition for healthcare service excellence in the UK. Winners of the HSJ awards will be announced at the award ceremony on 16th November at Evolution London.