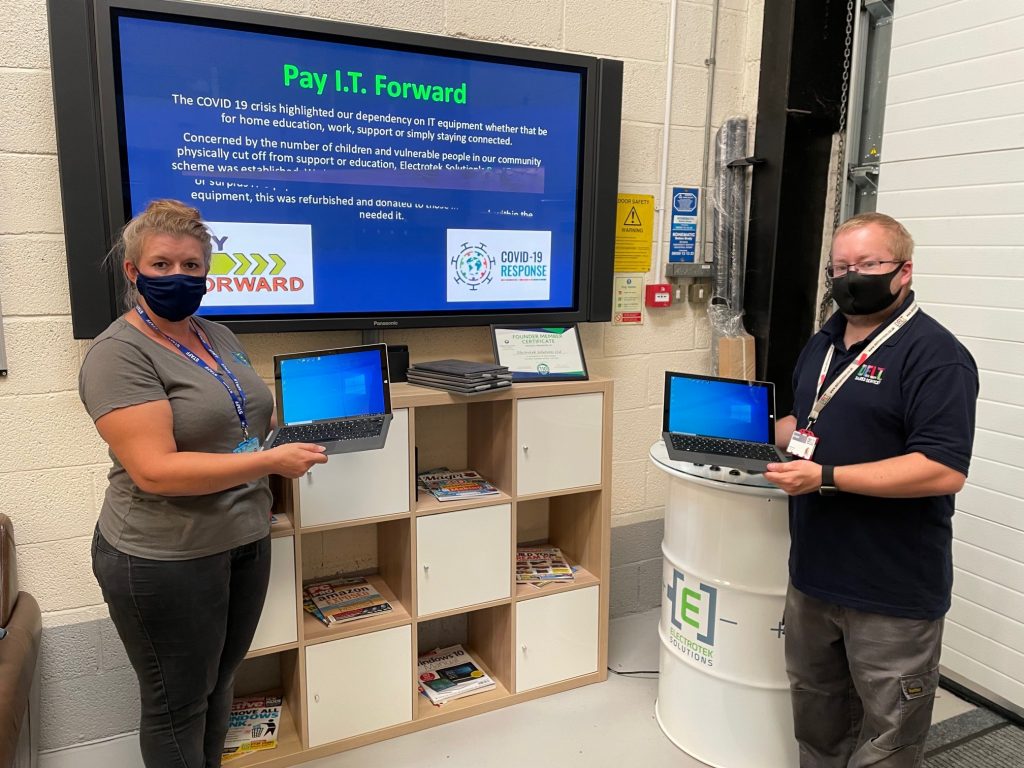 Delt Shared Services sign new agreement with Electrotek Solutions
For over 5 years, Delt Shared Services have worked with Electrotek Solutions, an IT WEEE (Waste Electrical and Electronic Equipment) recycling company, to manage the disposal of the IT equipment used across the business and by our customers. We are pleased to announce that we have renewed this agreement and will continue to work together until 2025.  
Electrotek are experts in their methods of recycling and employ a zero to landfill policy throughout the Southwest. Unfortunately, in the fast-paced world of IT, equipment can reach the end of its life relatively quickly. This is where Electrotek step in and refurbish a proportion of the assets to allow them to be repopulated into the local community. The remaining assets are then broken down into metals, glass & plastics for recycling. 
By working with Electrotek, Delt have made sure that over 1,000 devices or 3.8 tonnes of WEEE Waste, are to be reused for its original purpose and ensured the responsible recycling of the remaining 7 tonnes of WEEE Waste. This has resulted in a total CO2 saving of 10.46 tonnes. 
Additionally, the partnership between Delt and Electrotek has made a positive contribution to the community in the value of £21,075 (financial and equipment donations) and has supported local charities in need such as The Shekinah Mission and Sanctuary Supported Living's Plymouth Domestic Abuse Services (PDAS). 
Giles Letheren, CEO at Delt Shared Services said, "We're committed, here at Delt, to exceeding the 'greening government' commitments and more sustainable operations and we're delighted that our renewed partnership with Electrotek is helping to make this happen." 
Photo by Electrotek Solutions – a member of Delt staff handing over refurbished equipment to Sanctuary Supported Living's Plymouth Domestic Abuse Services (PDAS) in 2021.