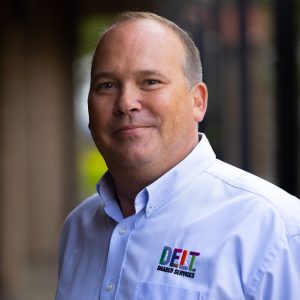 Damean Miller – Chief Services Officer
Damean has a wide industry background, spending many years at a Senior Leadership level in IT Service Delivery and Manufacturing, in both Public and Private sector. He has strong people skills which ideally places him to lead on a number of Delt's services, including Payroll, Procurement, Print and Mail and Estates Management.
When not working, Damean loves getting out there and living his life to the full, which supports all the varied hobbies he participates in. This includes Scouting, Off Roading and shooting, but by far his favourite hobby is kayaking and canoeing. He is a UKCC coach and can be found in and around the waters of Plymouth Sound 3 – 4 times a week. He is happily married with two adult children.