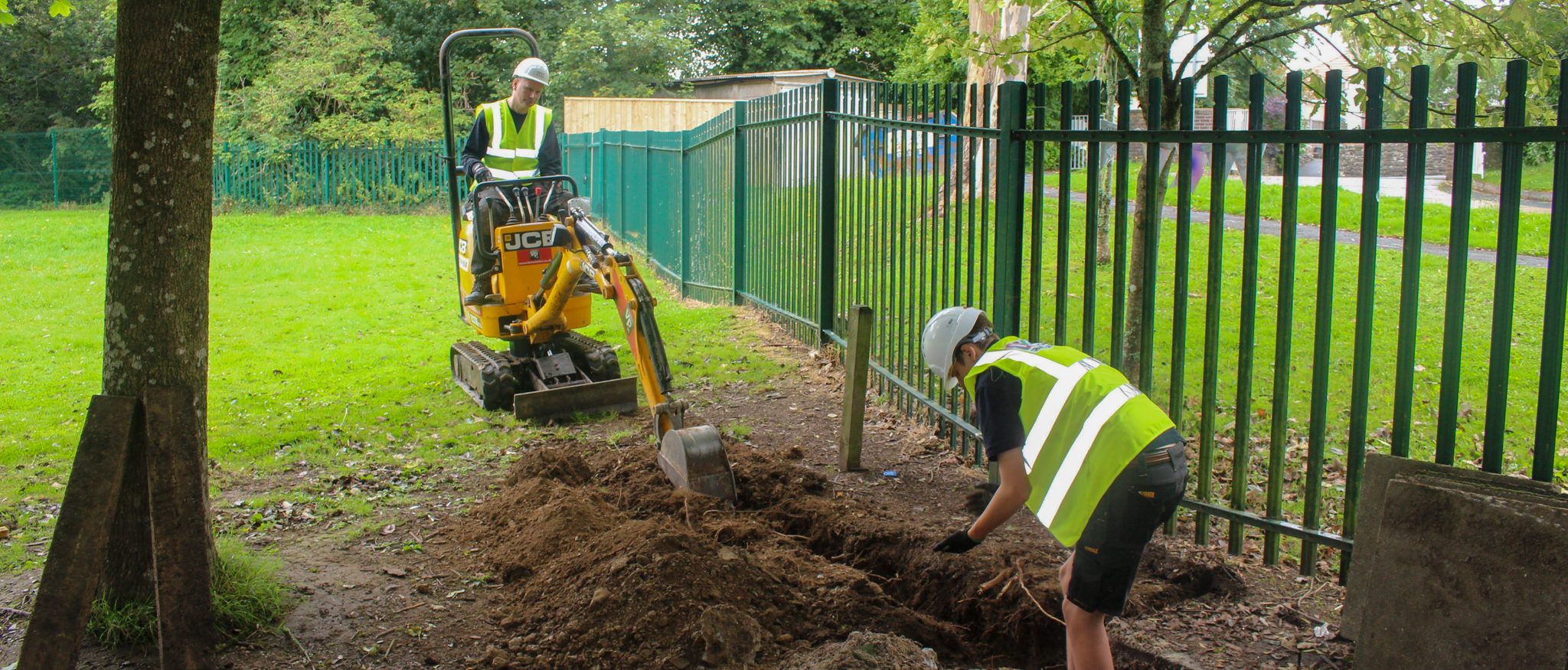 There's No I In Team
The challenge of the unknown, being asked to develop a new service line, or take over an area of the business that I have had previous exposure to is always an exciting but scary journey. 
I have been privileged in my professional career to be given the opportunities to develop new services, new customers, and new people. Of late this has been focussed specifically on developing new services to new and existing customers.  Whilst daunting, it's not something we at Delt shy away from, as we have a collective passion to deliver successful outcomes for our customers and partner organisations. 
Our latest venture has been the introduction and integration of Estates Management Services, and now a year in I'm confident to say that there has been a successful transition of the services and significant improvements to our customers. Who, in turn, have a better environment for their service users. Is it easy? No! But with the right mindset, risk appetite and positive can-do attitude we have steered the turbulent waters of turning a service around. 
We have always had a great track record of helping our staff to grow beyond their existing roles, and supported them as their personal aspirations are realised. It's only one small step to take those personal aspirations and use these to define and drive service improvement, be this at a senior strategic level, or on the ground teams. By selling the vision, of the future service outcomes, and then supporting the whole team on the journey we can grow from the services seeded by customers. Those customers who want to see improvements but have completing priorities with their own primary service needs, to freeing already performing teams to be the best they can. 
For me, personally, this summer has been emotionally challenging as I was given the opportunity to take a team from one of our education customers and improve the delivery of the service, ultimately to improve the learning experience of some of our communities most vulnerable and challenged pupils. The areas requiring attention were so diverse it was difficult to know where to start, but having those challenging conversations with our customers allowed us to identify the areas which were causing them the greatest challenges and, at least, provided areas of focus.  
Collectively we developed a plan of action which was shared, and then we simply started at the beginning and worked though the defined tasks, overcoming obstacles as we went. Being able to clearly lead at times and knowing when to step back and let others take the helm helped to form bonds and gave aspiring leaders the opportunity to shine. Providing ongoing communication was key to successful delivery. From co-ordinating contractors, feeding back to stakeholders and sharing the success with the internal teams. It's been a long time since I have done physical work but even that was required, on occasion, to support and build the team, walking a mile in their shoes gave me a valuable insight into their challenges and how I can help to overcome those with them. 
Ultimately, we made a promise to our customers, and we delivered on that promise, at the same time forming new relationships and strengthening existing bonds. Whilst exhausting, it has been one of the most rewarding summers that I have had in any workplace. 
Damean Miller, Chief Services Officer