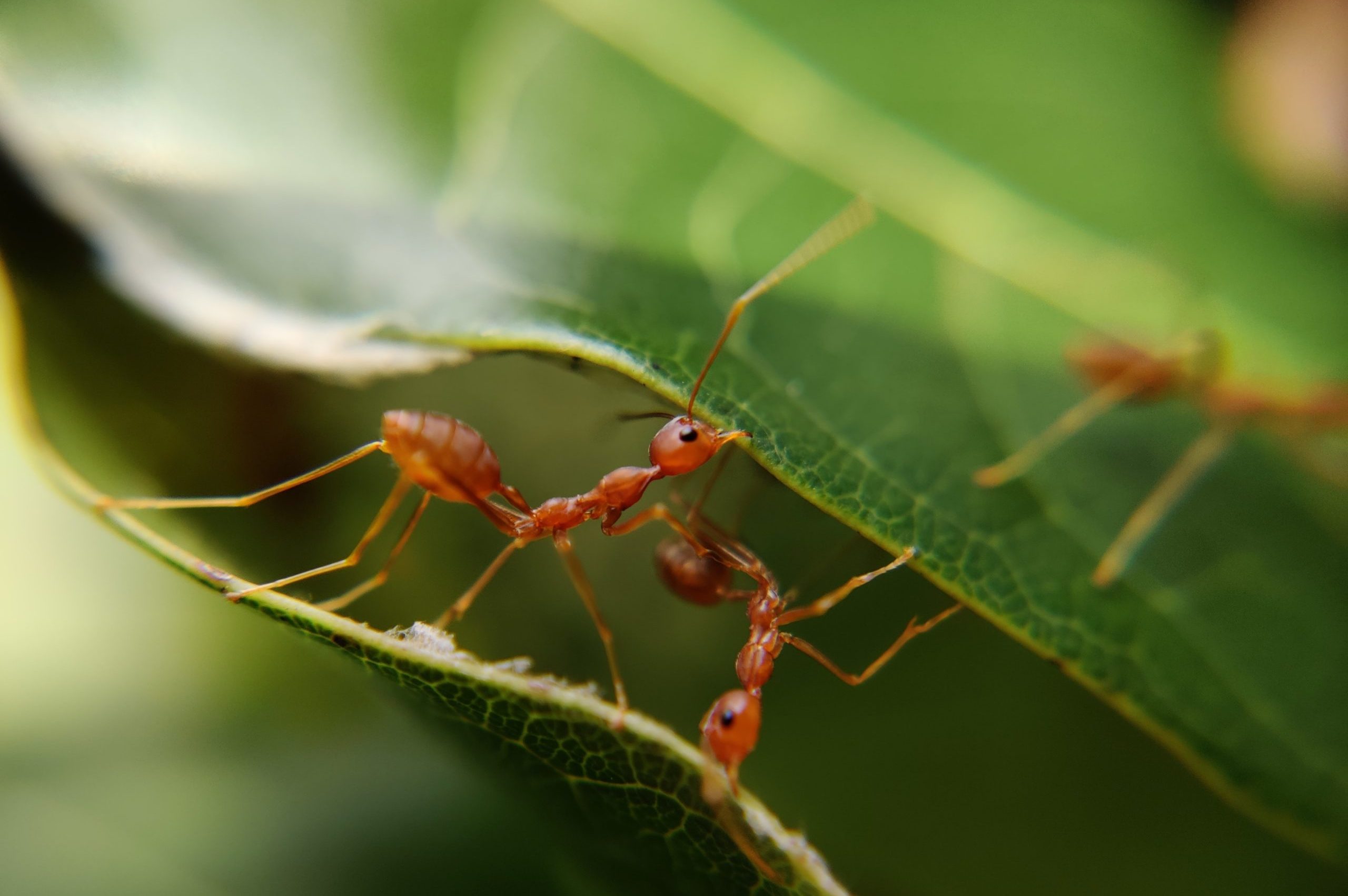 If you search on the internet for "Busy Ants" you'll find lots of content relating to Primary School mathematics. There's even a book called "The Busy Ants" by Karin Clafford.
Ants can be a pain, especially if, like me you're always the one who ends up with "ants in your pants".  I do however admire them for being busy, focusing on what's important such as, finding food and defending their colony. I always love a quote and thought this one by Henry David Thoreau was quite relevant, "It is not enough to be busy. So are the ants. The question is: What are we busy about?". What a great point for thought – "What are we busy about?" 
As a CIO, it's a key part of my job to think big picture and spend time looking at what's ahead (strategic) as well as what's right in front of me (tactical). We've been busy over the last few weeks with annual budget reviews, business plan reviews and of course the other important things such as customers, the health & wellbeing of my team and family. I am not alone in finding it difficult to do everything and if I was honest with myself, I'd recognise that on some occasions I don't get the work/life balance right. It's natural sometimes to have too many conflicting priorities and end up feeling that you're "too busy" to deliver everything. Long term it isn't a healthy place to be in and can lead to burn out. There are common strategies to help, for example delegating to someone or prioritising your time on the things that are truly important.  
But surely everything is important, right? I would argue it is not. For example, is catching up on work at weekends more important than spending quality time with the family? Is checking email every 10 minutes more important than finishing off that important task at work? It's not a test and in my opinion the answer is rarely yes, unless of course checking email every 10 minutes is a critical element of your role. 
Focusing on what's important can have significant benefits such as improved productivity and improvements in business and personal results. I am often asked for advice on how I prioritise and always refer people to Stephen Covey's "The 7 habits of highly effective people". If you haven't heard of this, then I recommend you read it. All of the habits are relevant to this blog, however Habit 3 "Put first things first" is the most relevant. Habit 3 is about focusing on the "Big Rocks", what is most important and how to prioritise the important vs the less important. I would recommend watching his Big Rocks – YouTube, as a great way of explaining the "Big Rocks" concept. We are using the "Big Rocks" as part of the annual business planning with our Continuous Improvement team this year and it's working well. 
Being able to manage time and prioritise is a key skill and many techniques exist around doing just this. My favourite is Stephen Covey's time management quadrant which is something I use all the time. It helps me plan and prioritise my week to make sure I am focused on the "Big Rocks" first. Another good video on how to do this is Stephen Covey's 4 Quadrants Time Management Strategies | Time Management Matrix | Ep 9/13 – YouTube.  
Why not set yourself and your teams a challenge and ask what are your "Big Rocks".  
If Ant's can get it right, surely, we can as well? 
Paul Jones, Chief Information Officer