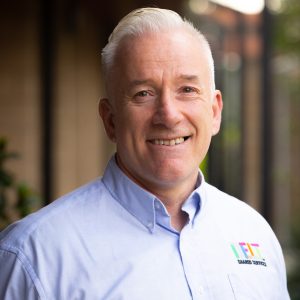 Paul Jones – Chief Information Officer
Originally from North Wales, Paul moved down to Plympton in 1998 with his Cornish wife having spent ten years in the Royal Air Force. His family has since grown with two children and a dog which keep him very active, as well as his passion for playing football and sea kayaking (including fishing). His career has largely been spent in IT, starting out in technical roles before making the decision many years ago to move into IT leadership. Paul has worked in a number of industries in both the private and public sector over the years with responsibility for Infrastructure, Application, Client and Operations management. He prides himself on being a team player, helping people to develop, delivering positive outcomes for clients and continually challenging the "status quo" to improve.
Paul joined Delt in July 2017 as it offered him an exciting opportunity to join a growing organisation where he could help the team achieve positive outcomes and make a real difference for people in the South West.