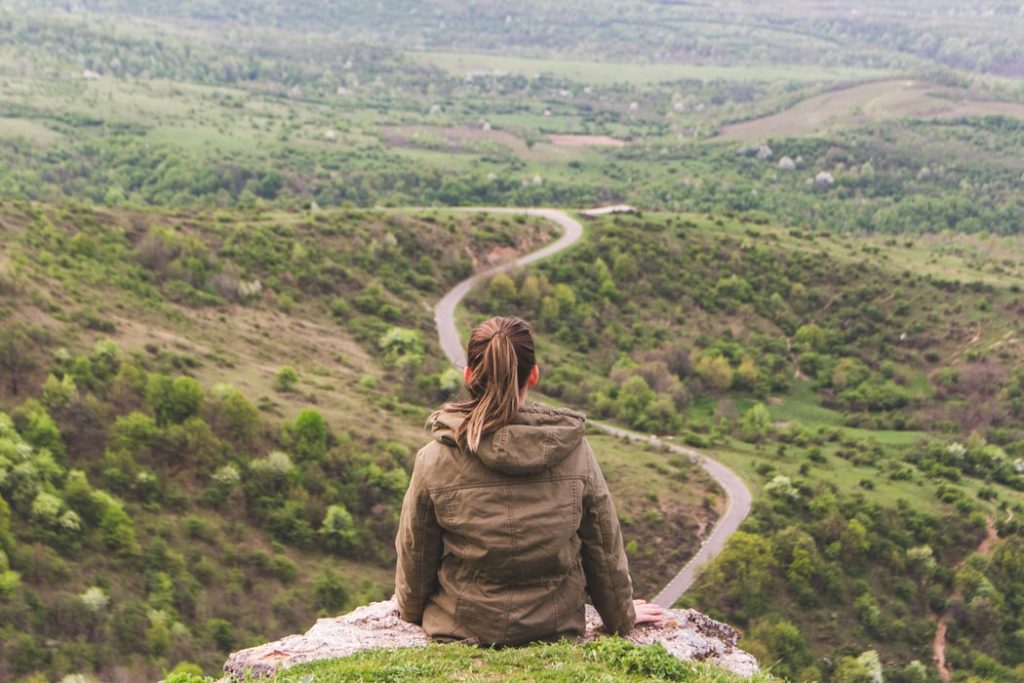 Mental Health – a journey not a destination
Mental Health Recovery – it's a journey not a destination. At least that's how I have come to view my own experience.
I'd love to tell you that I am on the road to recovery and whilst I can see the end it isn't a finite chequered flag of success. It's filling my car with all the necessary paraphernalia to keep it running smoothly and knowing what those things are. Sure, there are going to be bumps, the odd breakdown but in the end, I keep moving forward. And that's all anyone can do.
My battle with anxiety started when I was around 10 years old. 20+ years on and I've collected up the titles of Anxiety, PTSD, Depression, Seasonal Anxiety and Post-Natal Depression. Gulp! Typing it out doesn't sit too comfortably to be honest so this isn't the easiest thing I've ever written.
Ironic isn't it? My job is to tell the stories about the amazing people and work Delt [and it's staff] does yet writing my own story feels overwhelming, vulnerable and, if I'm honest, sets off my little anxiety chimp who is screaming at me 'but what if everyone hates it!?'
Deep breath, here goes…
This post, whilst fully intending to raise awareness of the barriers of Mental Health and the difficulties in talking about it. I'm also writing it as an open thank you to all those who have and continue to support me – including Delt.
I was lucky enough to be given access to crucial Mental Health services, Plymouth is pretty well resourced compared to some parts of the country. When I had my son, I was put on a regular visiting programme through my Health Visitor which meant she saw me weekly (something most mums would never have and not at all during Covid). Alongside that I was referred to Perinatal and CAMHS/IMHT who equally supported me through my PTSD and Post-Natal Depression.
Three years on, and I have since accessed additional therapy, worked on self-educating myself on what is good and bad for my MH. What makes the anxiety more bearable (if that's possible) and avoiding things that simply make it skyrocket. Of course, that is easier said than done in some cases. Because the reality of children is that they manifest a whole other version of your anxieties. Everything I learnt; all the coping mechanisms I skilfully deployed pre-child became obsolete. Useless. I had to start again.
Amongst all of that, something compelled me to find a new job. I needed stability, routine and an opportunity to think about something else. Focus on something other than what was deemed to be 'wrong' with me and stop allowing it to weigh me down. It pushed me out of my comfort zone but into a place that was somewhat familiar to me. I always enjoyed working before Maternity Leave, but it felt scary this time around.
Yet, with Delt I needn't be fearful. Delt prioritises employee wellbeing, and it shows. They supported me through a really difficult period of grief – and continue to do so. Their resources are pretty cool too with a 24-hour Employee Assistant Programme, wellbeing portal filled with workouts, healthy recipes, self-help guides and so much more. Alongside that the business has trained Mental Health First Aiders who are an initial point of contact for anyone who may need some guidance on where to go and who to speak to.
I know these things aren't unusual in modern workplaces, anymore, but the thing with Delt is that they go further. From small gestures to ensure you know that you are appreciated and valued to regular wellness check-ins throughout the pandemic to ensure no one feels isolated.
It's been a tricky year for many of us but working for an organisation that is not only willing to offer support but cares enough to do it well has been invaluable to me. It's made coming to work easy, it's given me the drive I need to keep moving forward for myself and my family.
If you're struggling, there are places and people who can help please don't be afraid to reach out. It could change your life!
DevonMind
Livewell South West
Mental Health Foundation
First Response 24/7 helpline for adults living in Plymouth 0800 923 9323
Young People 24/7 helpline for those under 18 living in Plymouth 01752 435122
Samaritans Helpline 116 123
Jessica Turner, Marketing & Communications Manager
Photo by Vlad Bagacian on Unsplash