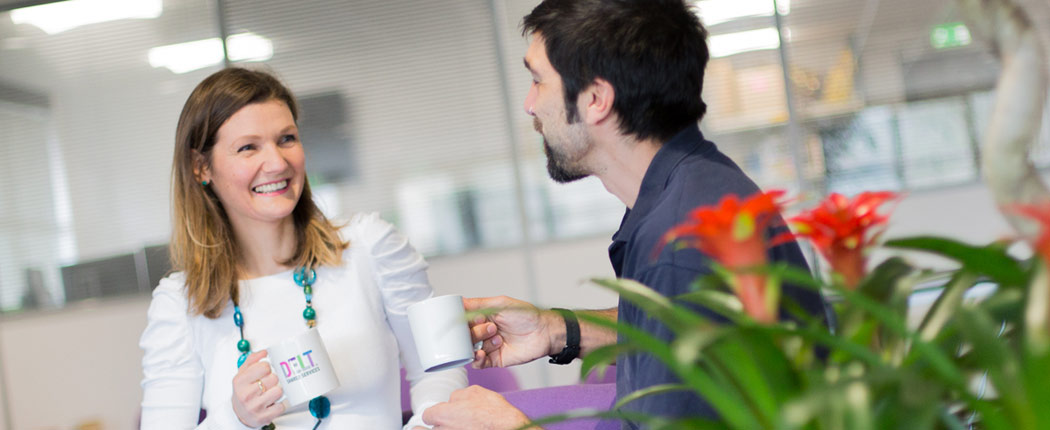 Current Vacancies
IT Security Specialist (Full time, 37 hours per week, Permanent)/ Up to 22,000 p.a. plus performance bonus
Delt is a brilliant contradiction. A dynamic and agile private sector company with a serious conscience, that's wholly owned by the public sector. It's somewhere you can do the right things for the right reasons while playing a real part in a growing business.
Our employee proposition is pretty great too, with an overall package that recognises the importance of life in work/life balance and gives you the opportunity to keep learning new things, while also giving you the possibility to work remotely!
If you want to know more about the total package we offer, please see our future employee page here https://deltservices.com/careers/
Do you want the experience of working in this sort of dynamic environment?
Do you want to apply your skills to doing good and helping us grow?
The IT Security Specialist supports the delivery of security service across Delt and its customers. The role undertakes various duties, across a range of threat detection, vulnerability identification and response, risk management, incident/request management and control monitoring; ensuring that these activities meet agreed Service Levels.
Do you:
Have Knowledge of Information Security standards (Cyber Essentials Plus, ISO27000 series desirable).
Have Knowledge of relevant legislation affecting data protection, information security and computer-based crime affecting the UK.
Have experience of working in a professional IT environment. Experience in providing a customer focused IT service.
Have experience and understanding of ITIL security management gained from working within an ITIL environment.
Have Experience of providing an IT security service in a local government environment and/or an NHS environment
Delt offers the opportunity for professional training for the right candidate.
This is a full-time position of 37 hours a week (Monday to Friday).  With hybrid working arrangements available.
The urgent nature of this appointment means we are unable to consider visa sponsorship at present.
Rewards:
Flexible and remote working (or the option to work from an office)
Parental leave for caring for sick children
Military spousal's leave for partners of serving personnel
Access to our 24/7 employee assistance programme for themselves and their partner
Vouchers and discounts across high street brands
Matched charity leave
25 days annual leave (plus bank holidays)
Option to purchase up to 10 additional leave days every year
Annual events including a Summer Barbeque, Christmas Party and Virtual team building
Surprise gifts to your very front door, from chocolates at Easter to cake on Delt's birthday.
Opportunities to develop your learning and skills through our dedicated training platform.
Deadline for applications: 16th June 2023, however applications will be considered on a rolling basis, so please apply early.
To Apply for this vacancy please click the button below and submit an application via our Core Portal.
If you are experiencing any difficulties please contact us via email at Recruitment@deltservices.co.uk