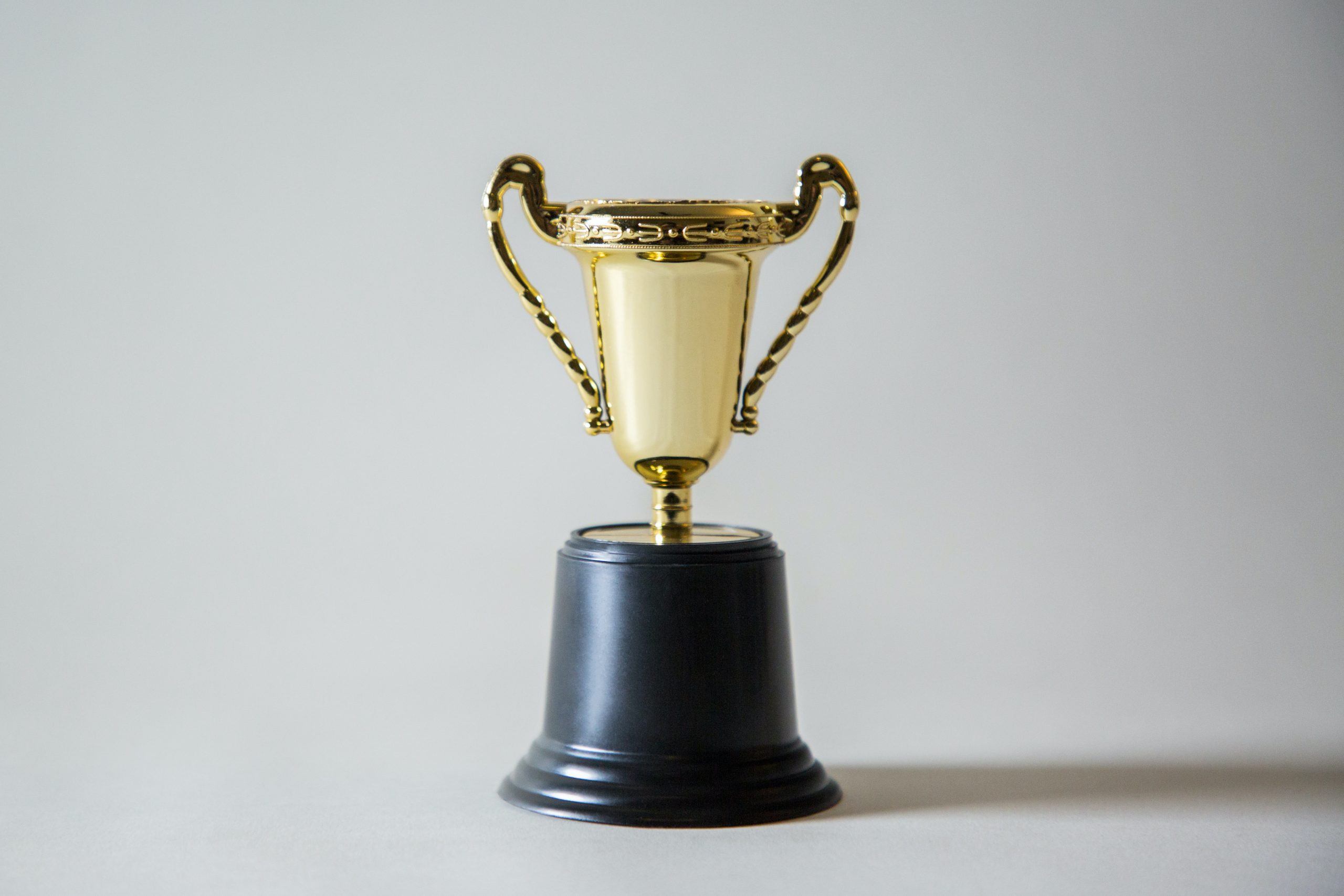 Are

a

wards worth the effort

?
In July last year I was delighted to hear that the Delt Project Management Office (PMO) had been selected as a finalist for the Association of Project Management annual awards. We had entered the category contribution to project management small to medium enterprise and were now down to the last 4. Our small PMO delivering a wide range of project work predominately for Plymouth City Council and Devon NHS Clinical Care Commissioning Group was sat alongside some heavyweight project management consultancies; it was good just to be in their company!  
The first stage of the selection process was a written one. Using no more than 3000 words we had to answer a range of demanding questions on our training and development, culture, change management, innovation, career development, project governance, performance management regime and several other important factors. Having committed a considerable amount of effort compiling our submission I was delighted to make the final 4, but was it really worth the effort? The APM is a globally recognised advocate of the project profession and to have our Delt way of working audited by them and seen in a very favourable light was a clear benefit of submitting an entry for the awards. 
The second stage was to present to an APM judging panel. The presentation should explain the context of our portfolio, its vision, timeline, deliverables and benefits. The output of this second stage of assessment will determine whether we win the crown. The written submission gets us to the starting gate, but all the finalists start from scratch on presentation day and have 20 mins to convey their message. Involvement in this stage was limited to me and my 2 Lead Project Managers, but it is a busy time in the business and prepping for this presentation isn't our highest priority. We do OK but not our best effort. I don't think we have learned much from the presentation stage, but it was fun to meet the judges, answer their questions and tell them about all the amazing work Delt does. 
What came next was the excitement of attending a glitzy awards ceremony in London; visions of me and my team all dressed up in black tie or evening dresses sounded like a lot of fun. Even if we didn't win, we would have a great team building and networking opportunity. What I hadn't expected was how much it would cost to attend the ceremony but on reflection a central London location, superb menu, unlimited bar, after party and celebrity compare don't come cheap. The cost was restrictive and as a result this would not be an event for me and my team, perhaps 1 or 2 people could attend. Once the cost benefit analysis was complete, I chose the more sedate, but I believe sensible option. The budget we had for 1 or 2 to attend the ceremony covered the cost of our whole PMO to have a celebration dinner in one of Plymouth's best restaurants. We watched the event via a live stream, sadly we did not get our hands on the trophy and missed a networking opportunity, but we were able to celebrate our achievement as one team. 
The complete process has left me conflicted. I found the glitzy awards ceremony an unnecessary extravagance but the self-critical examination of my PMO that was required to write the submission and deliver the presentation was thought provoking and extremely beneficial. Afterwards some particularly useful feedback was received, and this will help us develop, deliver change, and get better at what we already do well. 
Was it worth the effort? If you want some of the country's top project professionals to pass judgement on your project management capability and give some advice that will help you get better, then yes. Would I do it again? Maybe but not for a while, I need time to save some money for the awards ceremony! 
Gary Pettitt, Chief Projects Officer
Photo by Giorgio Trovato on Unsplash