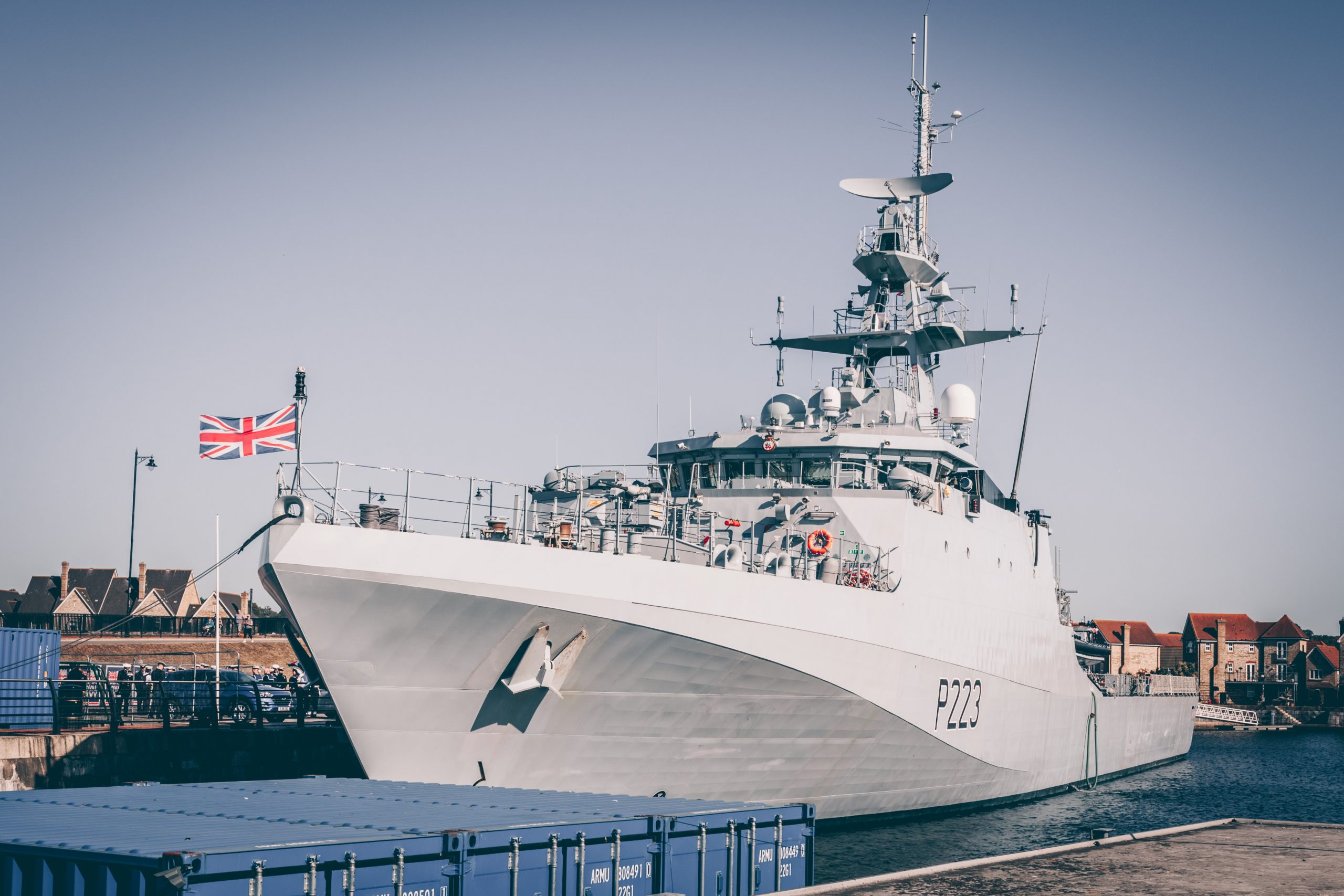 A Veteran in a Civilian World
Tomorrow is Armed Forces Day, when thousands will gather across the country to show their support for the many people who make up the Armed Forces community. This is an opportunity for us all to appreciate and acknowledge serving military personnel, veterans, reserve forces and Service families. As a Royal Navy veteran myself, this is an important moment to reflect, not only on my own Service but to think hard about the important role our Armed Forces play in our society today and how we can all support them.
The end of June is a particularly poignant time for me as 2 years ago it marked my last day of Service after more than 38 years. In June 2019, I was handing back my RN ID card and wondering what next. I wanted to continue working and was convinced I had transferable skills but like many leaving the Armed Forces I was apprehensive about what the future held. I did every bit of training offered, followed all the advice, planned my transition diligently and set about 'Operation Get a Job' with all the care dedicated to planning military tasks previously.
After much networking, several false starts and admittedly a few half-hearted applications I found Delt Shared Services advertising for a Chief Projects Officer. My research started with a look at the company's website, a read through the CEO's blogs and studying the business plan, I was hooked. I am proud to say that I got the job and for almost 2 years I have worked at Delt. One of the attractions was a values statement akin to what I was used to in the RN, Commitment, Courage, Discipline, Respect, Integrity and Loyalty replaced with Integrity, Transparency, Empowerment, Partnership, Collaboration, Innovation and Creativity.
Delt is based in Plymouth, the home of the largest Naval Base in Western Europe and the City has a strong Royal Marine and Army presence, so it was a delight to find that Delt was committed to supporting the Armed Forces. We are proud holders of an Armed Forces Covenant Silver award; we support reservists with extra leave and even give post-deployment leave to spouses/partners of military personnel when their other half returns home after a period deployed overseas. And around me were other veterans and reservists, so an avenue for regaling each other with tales of our past, each person trying to outdo the other, was still there. My non-military colleagues joined in and I found a feeling of camaraderie from shared experiences that help form Delt's corporate personality.
The Delt environment was perfect, and certainly military friendly, but what could an old Navy bloke do for a young, shared service provider whose main output is IT? I found that my experience working in many different roles, with people from different backgrounds, across diverse cultures was ideal preparation for Delt. Previous experience delivering complex work to demanding deadlines, having a disciplined approach to work, being prepared to make decisions and see tasks to completion, understanding the balance between risk and benefits and being able to work across our organisation and with partners at all levels has also helped.  Early on in my Naval career I received excellent leadership and management training. One of my early courses started with a challenge, 'What is the single most important factor in leadership and management?' The answer was simple, the sailor, in effect people. From that moment on I knew that if you looked after your people, understood their drivers, treated them well, gave clear and concise direction, created a safe space where people could make mistakes and learn without being judged harshly and respected everyone for their unique value then you could build a team that would deliver success. This is the approach I have taken at Delt and it is going well so far.
I am enjoying immensely my new role as a civilian working in an organisation that respects the military. I think many veterans or serving personnel about to leave have doubts about their ability to transition into the civilian workplace, I certainly did. I have learned that these doubts are unfounded. Within our military community we have countless talented people with considerable experience of delivering complex outputs and they can add value to any organisation.
As we approach Armed Forces Day think carefully not just about the past or what our military does for us now but what their people can do for your organisation in the future.
Simply put, be more like Delt.
Gary Pettitt, Chief Project Officer
Photo by Andy Holmes on Unsplash