IT Infrastructure Solutions
Delt plans, designs, implements and supports a range of high availability infrastructure services. Our engineers are experienced in working with multiple systems and software. We work with internationally recognized companies to ensure confidence in our solutions and our approach is always proactive – ensuring the performance of your IT infrastructure is never compromised. You'll find some of our services listed below, but do get in touch with us to discuss any aspect of your IT Infrastructure.
Data Centre & Cloud Services
We provide both server and desktop virtualization solutions and we offer enterprise storage solutions. Our expert engineers can work with you to design, configure and install reliable and secure enterprise WiFi and we offer multi-factor authentication to keep data safe.
Proactive Cyber Monitoring
We've teamed up with Babcock Managed Security Services to provide real time security monitoring and analysis of the hundreds of millions of logged 'events' that take place on any large computer network every day.
Mobile Device Management
Today, mobile and remote working are essential aspects of most organisations' operational strategy. To do this your IT infrastructure must have the capability to support the use of different hardware and software solutions.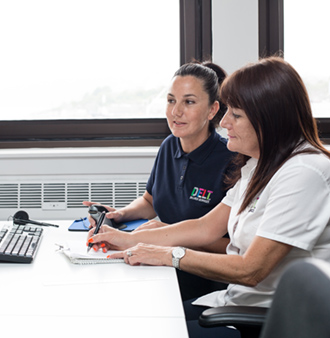 Communication Solutions
We offer both conventional business class and mobile telephony as well as unified communications platforms to keep you connected wherever you are. We support large scale call centre solutions from Avaya and deliver Skype for Business as our desktop telephony platform, which also supports audio and video conferencing.
Managed Print
We support all aspects of printing including:
High speed, large volume, print equipment
Personal Printers
Enterprise MFDs
Large Format
Specialist Scanners
As well as maintaining and servicing your print devices we'll also automate delivery of all your consumable and parts supplies.