Independent IT review for South West AHSN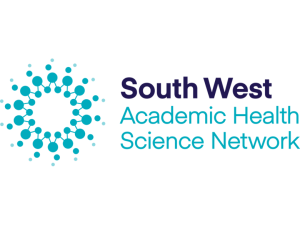 Delt Service Area: IT Consultancy and Chief Technology Office (CTO) 
Customer: South West AHSN 
Delt's IT Consultancy team and CTO collaborated with the South West Academic Health Science Network (South West AHSN) to provide an independent strategic review of the organisation's current IT infrastructure. The purpose of this review was to recommend a solution which would meet the strategic needs of the business and deliver a better experience for staff through a more effective and efficient IT capability. This, in turn, would allow staff more time to focus on supporting the health and care sector. 
Why the customer chose Delt? 
The South West AHSN have previously worked with Delt on ad hoc requirements and were aware of Delt's strengths and experience in delivering strategic IT consulting within healthcare as well as a grounded approach in how Delt communicates. Additionally, the South West AHSN recognised that Delt's values and ethos aligned with their own and knew that the team would be able to understand the company's priorities and nuances that often come with public sector environments.  
What did Delt do for the customer? 
Delt were instructed to carry out an independent review of the South West AHSN IT provision and provide subsequent recommendations for which the service might make improvements or changes to meet the future needs of the business.  
As part of this work, Delt's teams needed to fully understand the business strategy and current IT constraints through a review of the systems and processes used. Alongside this, the team conducted interviews with eight key stakeholders from within the South West ASHN that would allow them to gauge an understanding of the issues facing staff daily.  
What was the outcome? 
In order to provide the South West AHSN with a review document that not only detected current issues but also provided suggested solutions and guidance around a highly capable and sustainable IT solution, Delt's IT Consultancy team worked closely with its CTO to build a roadmap and recommendation paper. The paper was structured to ensure that the South West AHSN had the flexibility to work with any professional IT organisation and provide a framework as to how they could transform their IT infrastructure for the future. 
In doing this, the Delt review was able to trigger meaningful conversations, within the South West ASHN, around their current IT infrastructure and establish a clearer direction as to how IT could deliver greater business value in terms of improved productivity, cost reduction opportunities and opportunities for optimisation of working practices through further integration of tools.  
Customer Feedback
The best thing about working with Delt, is that they took the time to understand our strategic direction and business offer. Their teams were able to demonstrate their experience and expertise but in a way that is easily understood by those outside of the IT world. Their recommendations go beyond a list of suggestions, but instead, demonstrate the tangible benefits in making changes through transformation.