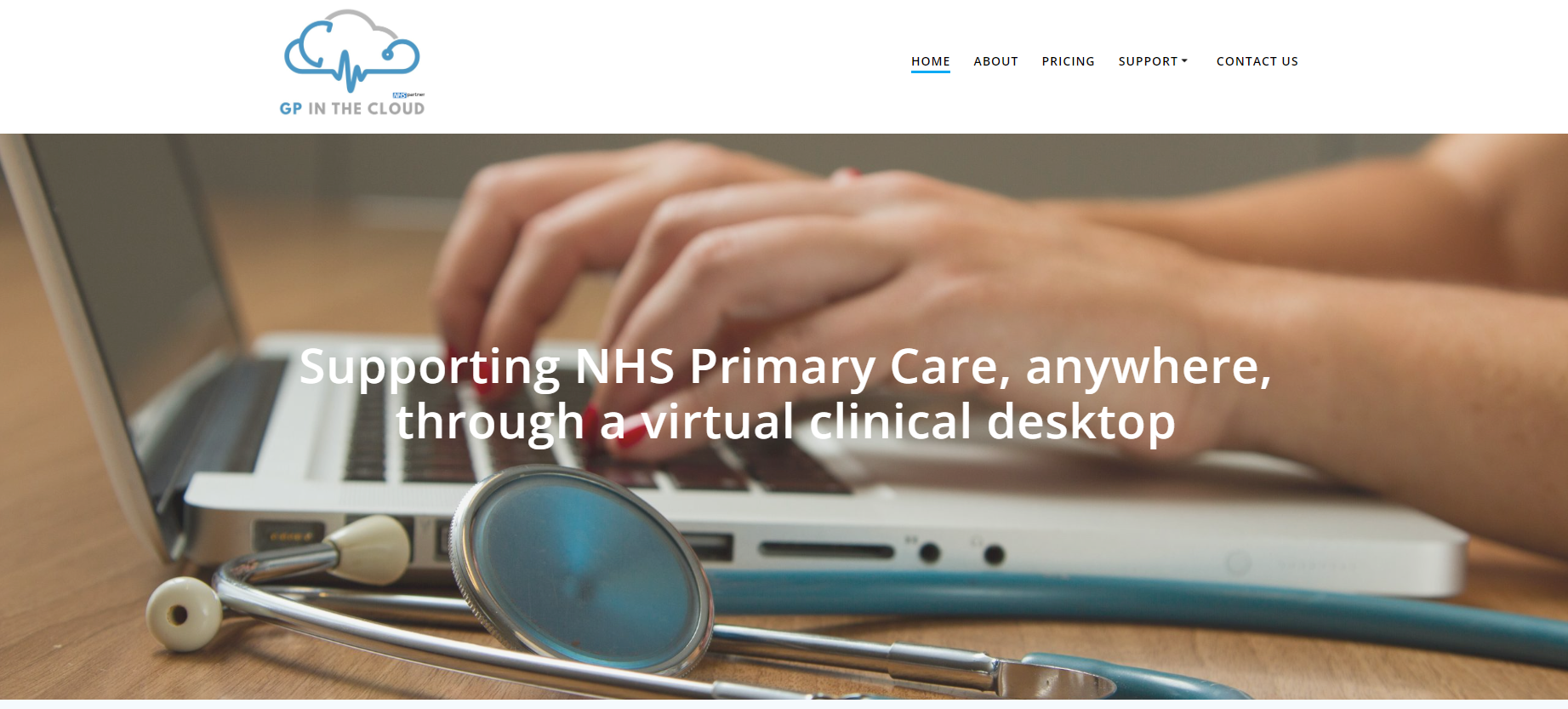 Revolutionary GP Cloud-Based Platform: GPintheCloud
GPintheCloud is a brand-new cloud-based system that allows GPs to access key systems and software remotely and from any compatible device.  
Before the launch of GPintheCloud, GPs would need to carry an NHS issued device to access patient data and clinical operating systems. For many, this meant carrying multiple devices or only being able to serve a patient when in a GP practice using a desktop computer.  
GPintheCloud is the brainchild of Delt Shared Services and INTEGY. Working collaboratively with the Devon NHS Clinical Commissioning Group, the three teams set out to tackle both the shortage of GPs and the potential for practice staff to suddenly have to work from home. Both issues were being exacerbated by the Covid-19 pandemic and urgently needed a sustainable solution.  
Delt and INTEGY created the GPintheCloud service to allow clinical staff to work from anywhere. Should a practice have to close, or a member of staff has to self-isolate due to Covid, the service can continue operating remotely. GPs, even locums from out of region, can serve patients from their own homes, using their own laptops. Gone are the days of needing to access and log into a desktop PC within a surgery.  
GPintheCloud is a secure virtual desktop that allows clinicians to access their GP 'window' from anywhere. The solution has so far delivered 8,000 extra clinical hours, since launch, with GP practices being able to utilise Locum GPs from outside the region and keep practice staff in work during periods of illness or closure. 
As the service continues to be rolled out, additional use-cases have been identified and are currently in trial. This includes Pharmacists being able to use the GPintheCloud service to access specific patient data negating the need to make follow up phone calls with GPs and the patient.  
Additionally Medical Examiners, who write and issue Death Certificates, can use the service to review the patient medical history without the need to individually request access to historical medical files and GP notes.  
Since the launch of GPintheCloud more than 200 GPs, across England are utilising the service to significantly improve the clinical care offering across the region.  
To find out more about GPintheCloud please visit www.gpinthecloud.com.