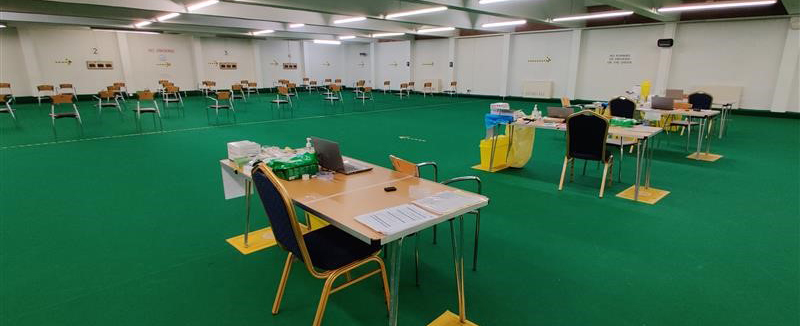 COVID 19 Vaccination Support Project
Service area: Project Management and IT (Including Service Desk and Infrastructure)
Customer: NHS Devon Clinical Commissioning Group
Delt's Project Management Team have been playing an instrumental role within Devon's bid to vaccinate the population against COVID-19.
In just six weeks, Delt's project management office have assisted NHS Devon Clinical Commissioning Group with the setup of more than 20 vaccination centres.
Starting in mid-December, the team worked with IT departments across Delt to image and deliver more than 75 laptops and more than 50 new barcode scanners for staff to scan patient vaccination details into a national system.
10 of the vaccination sites are at existing surgeries where Delt already manages the IT and therefore a network was already in place. The other 10 sites are at a range of locations, not under contract with Delt normally, including conference centres, empty offices and even a leisure centre.
To establish the vaccination programme at these locations, Delt's teams worked closely with the venues to agree the use of their networks and put in alternative solutions where a network is not available, such as 4G routers.
The teams at Delt have worked with dedication and a willingness to go above and beyond to achieve the short deadlines and have everything up and running to facilitate these sites in the vaccine programme.
With more sites planned in to continue the nation-wide vaccination programme, Delt continues to help people do amazing things.
I've been working for Delt for 18 months now and I am always amazed by the efforts of the staff here. Our teams aren't shy of putting in extra hours and showing true dedication to helping deliver such crucial services. I know many of the teams will say we are 'just doing our job' but what they are really doing is providing crucial services which often go unnoticed. I'm really proud to be part of it all.