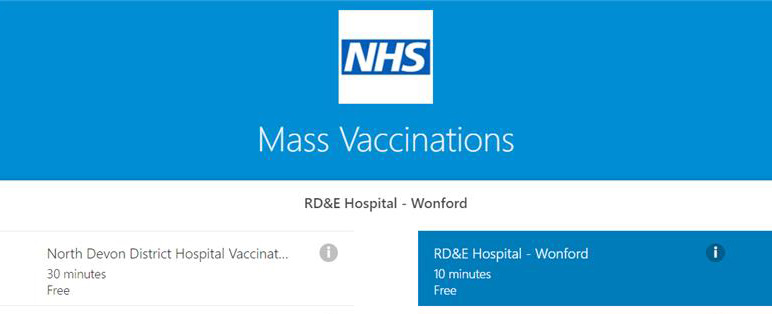 COVID 19 Vaccination Booking Application
Service area: CTO (Modern Workplace) and Client Devices (I&O)
Customer: NHS Devon Clinical Commissioning Group and Partner Hospitals
Delt Shared Services' CTO team has pulled off an unbelievable effort of collaborating, at speed, through assisting the Devon Clinical Commissioning Group in developing and implementing a Covid-19 Vaccination Booking solution.
Within 3 days, Delt's Innovation and Transformation team responded and delivered on the request to provide a solution that would allow front-line staff (including firefighters, social care teams and pharmacists) to book into hospital vaccination appointments that were left over or unattended.
This solution needed to run across four hospital units and ensure a quick and easy booking process that could be public facing from a single webpage. The booking system needed to be live and registering vaccine bookings within 3 days of the request coming through, to the Delt team, with appointments being schedule for the following day.
Additionally, the outlined solution needed to provide crucial reporting features that could pull data from the booking system and input the individual hospital owned clinical software and systems.
Delt's teams identified that Microsoft Bookings would be best placed to support the customer as it had already been utilised for their internal flu vaccination booking rollout. The final result provides a modern and flexible solution that facilitates vaccine bookings – specifically up to 1000 Covid-19 vaccination bookings per day.
Through collaborative working and drawing on pre-existing systems the teams have been able to offer a quick and easy-to-use booking application that ensures vaccines are not left wasted and that front-line staff can access a vaccination slot at the touch of a button.