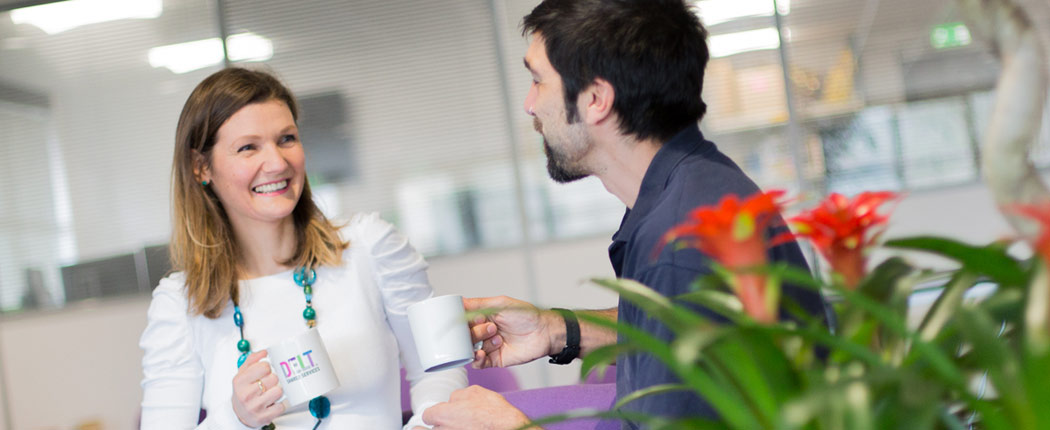 Current Vacancies
Service Desk Manager (Full time, 37 hours per week Permanent, £45,000 – £55,000)
Delt is a brilliant contradiction. A dynamic and agile private sector company with a serious conscience, that's wholly owned by the public sector. It's somewhere you can do the right things for the right reasons while playing a real part in a growing business.
Through our teams of dedicated people, Delt supports more than 900,000 people across the Southwest. We are a dynamic and agile private sector company with a serious conscience, that's wholly owned by the public sector. Our support services aid GPs, children's social care, local councils, and many other critical services. We're growing and we need a skilled Service Desk Manager to help us, help our customers.
The Role
Do you want the experience of working in this sort of dynamic environment? Do you want to apply your skills to doing good and helping us grow? We need a Service Desk Manager who can lead and inspire a team to continually deliver high quality 1st and 2nd line IT support for our customers in the Southwest of England. This is a hybrid role working at least 3 days a week at our HQ in Plymouth and as such applications will not be considered if this is not made clear in the covering letter or CV.
Are you:
Passionate to deliver positive outcomes for customers.
A team player who can work well with multi-disciplinary teams.
A driver with a relentless thirst for achieving results.
Able to explain the technical concepts required in the role and understand how these fit into the wider technical landscape.
Do you:
Have proven experience in leading an IT Service Desk?
A strong leader of people?
Have experience working in a professional, customer focused, ITIL environment?
Have demonstrable experience in ITIL?
Have proven experience in driving service improvement?
Have proven experience in building both strategic and operating plans.
Role Particulars:
2 ITSM specialists and 4 Team Lead, direct reports
Approximately 40 IT professionals reporting to 4 Team Leaders
A Service Desk which manages approximately 9,000 contacts per month
Supporting approximately 12,000 customers in the Southwest of England.
Leads 1st and 2nd line Service Desk, Service Management Office and ITSM Platform Team
Client facing supporting Delt Service Delivery Managers as required.
At Delt we offer a comprehensive benefits package, which is constantly reviewed and expanded. We regularly ask our employees what more we can do to support their work-life balance and have established a desirable package.
25 days annual leave a year
Up to 12 flex days a year
Up to 10% pension contribution
Flexible working
Ability to buy and sell leave
Accredited through Workplace Wellbeing Charter
Performance related bonus
Discounted shopping vouchers
Matching two days leave for those who volunteer with registered charities
Provide additional leave to reservists
Employee Assistance Programme
You can see the other benefits we have here.
Sadly, owing to the urgent nature of this appointment we are unable to consider persons who require VISA sponsorship or those currently on graduate VISA's.
Interviews will be conducted at our Plymouth HQ in Devon.
Deadline for applications: Applications will be considered on a rolling basis, so please apply early.  We reserve the right to withdraw this vacancy as suitable candidates are identified.
To apply for this vacancy:  Please send a CV and Cover letter via email: Recruitment@deltservices.co.uk