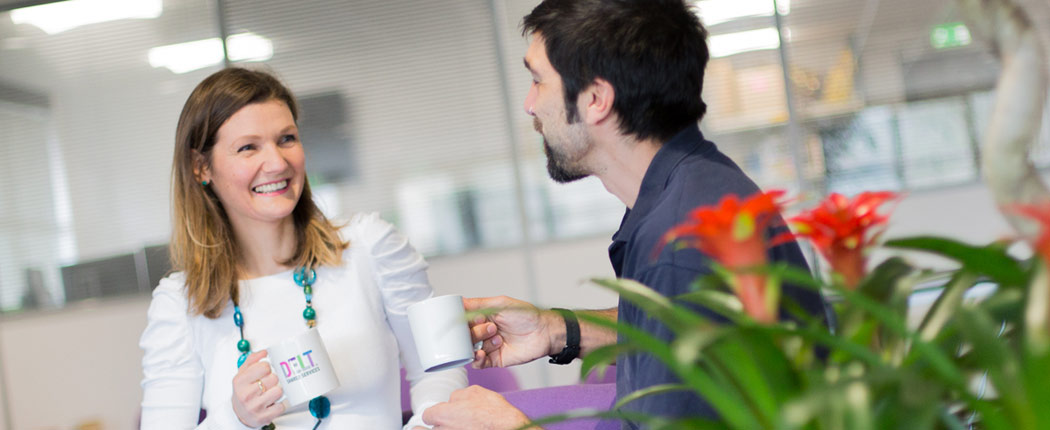 Current Vacancies
Service Delivery Manager (Full Time, 37 hours per week, Permanent) / £35,000 – £45,000 p.a.
We have a great opportunity for a Service Delivery Manager to join the Delt Team.
Are you an experienced Service Delivery Manager who wants to be part of a fast paced and growing organisation?
Delt is a commercial company owned by the public sector and working in the public interest. We deliver significant socio-economic benefits to Plymouth, Devon and the wider South West peninsula. Do you have the experience of working in a dynamic environment and want to apply those skills in helping us grow?
Your responsibilities will include being the primary voice of the customer for all service-related issues, feeding back suggestions to the functional delivery managers.
You will work collaboratively with internal and external stakeholders to ensure plans are in place to achieve and maintain consistently high-quality services to Delt's clients evidenced through SLA / KPI.  You will deliver customer experience improvement plans for your area to ensure a consistently high level of satisfaction with Delt service delivery, evidenced through service reviews and surveys.
Do you have…
Experience in delivering exceptional customer experience to clients in an IT environment.
Proven experience in developing and executing successful service improvement.
The ability to develop strong and trusted relationships with key stakeholders (internal and external) in order to support and enable strategic business goals.
The ability to organise and plan to meet operational goals, objectives and priorities with minimal support. Self-motivated to achieving deadlines.
Excellent communication skills at all levels whilst possessing a well-developed business acumen.
A degree (or equivalent level of experience), and you must be qualified to ITIL v4 Foundation level or will be working towards this qualification.
Strong problem solving and analytical skills.
Service delivery experience in Local Government, Education or NHS sector is advantageous for this post.
If you want to know more about the total package we offer, please see our future employee page here https://deltservices.com/careers/benefits-and-perks/
Though this is a hybrid role there is a requirement for you to visit Client sites in Exeter at least twice a week and Plymouth once a week.  Applicants should advise in their cover letter if they are able to meet this requirement.  Any travel to client/office sites can be claimed less normal home to work mileage.
Closing Date: Applications will be considered on a rolling basis, so please apply early.
To Apply for this vacancy please click the button below and submit an application via our Core Portal.
If you are experiencing any difficulties please contact us via email at Recruitment@deltservices.co.uk