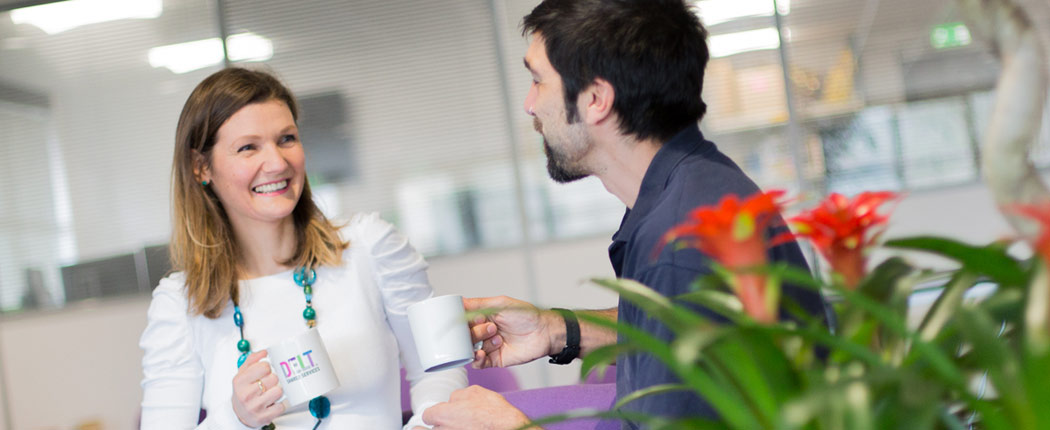 Current Vacancies
Senior Procurement Officer (Full time 37 hours per week, Permanent) / Up to £44,000 p.a. plus performance bonus
Delt is a brilliant contradiction. A dynamic and agile private sector company with a serious conscience, that's wholly owned by the public sector. It's somewhere you can do the right things for the right reasons while playing a real part in a growing business.
Our employee proposition is pretty great too, with an overall package that recognises the importance of life in work/life balance and gives you the opportunity to keep learning new things, while also giving you the possibility to work remotely!
If you want to know more about the total package we offer, please see our future employee page here https://deltservices.com/careers/
We are looking for a Senior Procurement Officer to join our Procurement Team
Are you looking for a fast-paced dynamic organisation that puts its employees and customers right at the heart of things? Are you looking for an opportunity that allows you do use your experience to make a real difference to the community?
Would you like to combine your public sector experience with the agility of the commercial sector?
At Delt we use our influence and talent to drive our supply chain to deliver maximum societal benefit in everything we do.
The Procurement Team proactively contributes to the success of Delt. It contributes both profit and revenue.
The Team is agile and adaptable and entrepreneurial and looks for ways to amaze in all things.
We are purpose lead, buying responsibly in method and in outcome and we always focus on the best solution for our customers.
We create nurture and value future fit partnerships and develop suppliers who share our vision and values and who can offer reach back into industry in innovation and best practice.
Do you:
have a track record of delivering high value tenders for the maximum benefit of your customer?
have experience in managing multiple tenders to a successful and compliant outcome?
have working knowledge of public sector procurement regulations, and can you apply them to achieve maximum value?
effectively negotiate and have experience of delivering financial and operational benefits on a range of categories?
create competitive tension in the market and lead in pre-tender market engagement?
have a full appreciation of contractual terms and conditions with sound understanding and experience of Supplier Relationship Management and sound general commercial awareness?
Have experience in contract aware and management?
Can you:
facilitate and collaborate with internal and external customers and help them to articulate their requirements
create high quality tenders that drive the correct outcomes and behaviours in suppliers
Candidates should have CIPS level 5, (level 6 would be an advantage) and be comfortable with Excel and tender evaluation design.
Candidates should have experience with Framework agreements, Public Procurement Legislation and tendering processes.
What do you get?
Being part of a highly technical and skilled team
Work in a flexible environment
Opportunities for working from home
Mobile devices provided
Varied training opportunities
Opportunity to develop your career
The urgent nature of this appointment means we are unable to consider VISA sponsorship at present.
Regrettably candidates who have been unsuccessful in applying for this position in the last four months need not apply.
Deadline for applications: 30th June 2023.
To Apply for this vacancy please click the button below and submit an application via our Core Portal.
If you are experiencing any difficulties please contact us via email at Recruitment@deltservices.co.uk