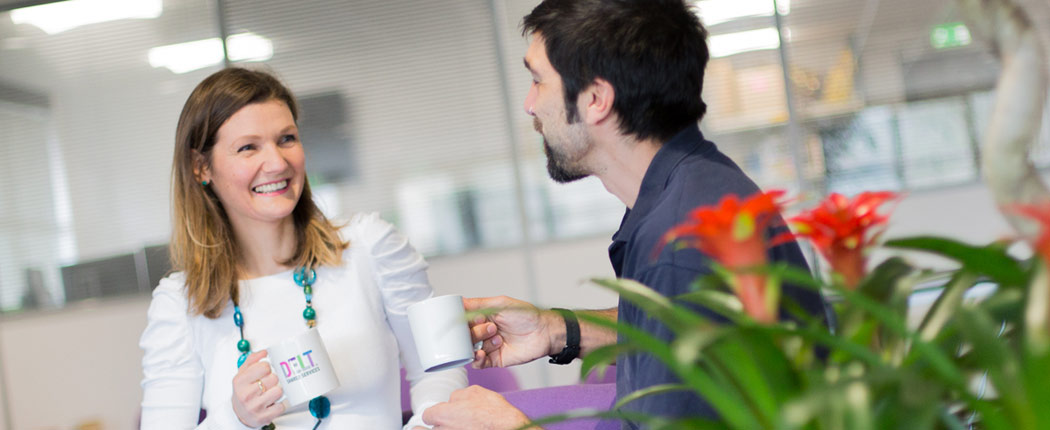 Current Vacancies
Senior IT Technician (Full time 37 hours per week, Permanent) £24,000 – £27,000 p.a plus performance bonus
Through our teams of dedicated people, Delt supports more than 900,000 people across the Southwest. Our support services aid GPs, children's social care, local councils, and many other critical services. We're growing and we need a Senior IT Technician to help us, help our customers.
At Delt we offer a comprehensive benefits package, which is constantly reviewed and expanded. We regularly ask our employees what more we can do to support their work-life balance and have established a desirable package.
This role will provide 1st and 2nd Line Support in a complex, multi-site and diverse organisation, with multiple client requirements from both local government and health sectors.
As a Senior IT Technician, you will Undertake the day-to-day 1st and 2nd Line Support for Delt Shared Services and our customers; ensuring Customer Service Level Agreements are met and security and compliance guidelines are followed. Providing exceptional customer service to maximise the satisfaction of the service users.
You will work within a clear framework of accountability set out in the Service Desk Operating Model, which includes but not limited to:
Accountability for investigating, defining, and resolving the more complex issues being processed by the 1st and 2nd Line Support teams
To be a direct escalation point for phone technicians when needed. Also, provide customer service advice and monitor/provide guidance to help phone technicians deal with customer escalations
Engages with and contributes to the work of cross-functional teams (especially 3rd Line Support) to ensure customer and user needs are being met throughout the end-to-end deliverable process
Plans, schedules, monitors, and improves workflow through 1st and 2nd Line Support to meet not only agreed Customer Service Level Agreements but also internal processing time and quality targets
Conducts trending of Incident and request data to proactively establish service improvement opportunities
Produces plans and reports detailing work progression to the Leadership Team, clearly indicating issues and risks or highlighting concerns and pressure points before service delivery is impacted
Working in a scheduled shift pattern in conjunction with other senior technicians to facilitate a higher level of support for dedicated phone technicians
Working within a highly dynamic environment and conducting a myriad of technical and customer facing tasks in short periods of time.
If you believe you are a good fit for the role, we would love to hear from you.
The urgent nature of this appointment means we are unable to consider visa sponsorship at present.
Deadline for applications: Monday 2nd October at 12pm.
We reserve the right to withdraw this vacancy as suitable candidates are identified.
To Apply for this vacancy please click the button below and submit an application via our Core Portal.
If you are experiencing any difficulties please contact us via email at Recruitment@deltservices.co.uk