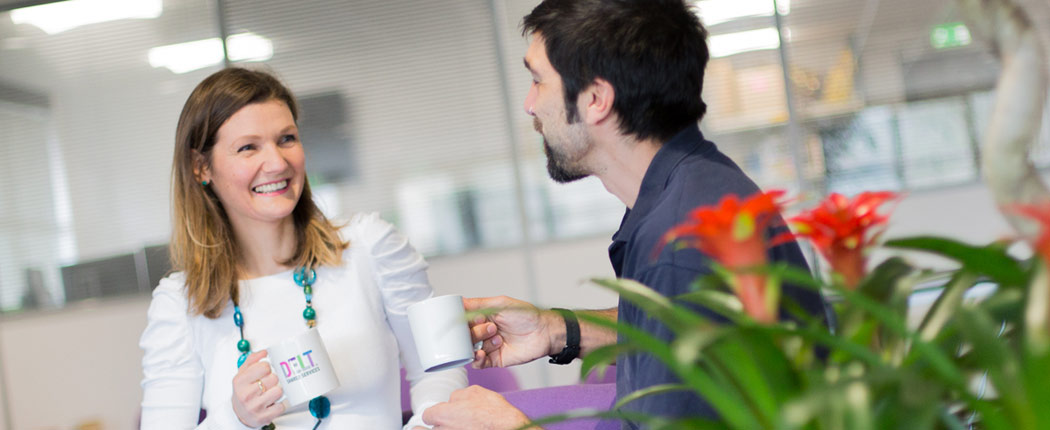 Current Vacancies
Project Manager (Permanent, Full time 37 hours per week) / £45,000 – £50,000 p.a.
Delt is a brilliant contradiction. A dynamic and agile private sector company with a serious conscience that is wholly owned by the public sector. It is somewhere you can do the right things for the right reasons while playing a real part in a growing business.
The Delt Project Management Office is committed to delivering a wide range of business change and transformation projects for our main clients, Plymouth City Council, NHS Devon Clinical Commissioning Group and Devon Partnership NHS Trust. Our projects are predominately IT related.
Following a successful deployment of the OLM Eclipse Children's Social Care management system we are assisting our partner Plymouth City Council to deploy the solution for Adults' Social Care management. To help us do this we are recruiting a Project Manager with extensive experience of delivering complex IT projects. You must be able to evidence experience of interacting with senior stakeholders; working at pace; working closely with a large and complex stakeholder community, delivering business change and managing technical delivery. The successful candidate will require limited mentoring from day 1. You will be a confident communicator verbally and on paper.
This role is offered on a permanent basis. You must be based in the UK without the need for VISA sponsorship, able to work virtually and ready to travel to our Plymouth office and customer locations in the SW of England if required.
In addition to a competitive salary, we have an attractive package of benefits including a maximum 10% pension contribution, performance related pay, 25 days annual leave and an EV salary sacrifice scheme. If you want to know about the total package we offer, please see our future employee page here https://deltservices.com/careers/
Deadline for applications: ongoing
Interviews will be offered as suitable candidates are identified.
To apply for this vacancy please submit a CV and Cover Letter via e-mail recruitment@deltservices.co.uk