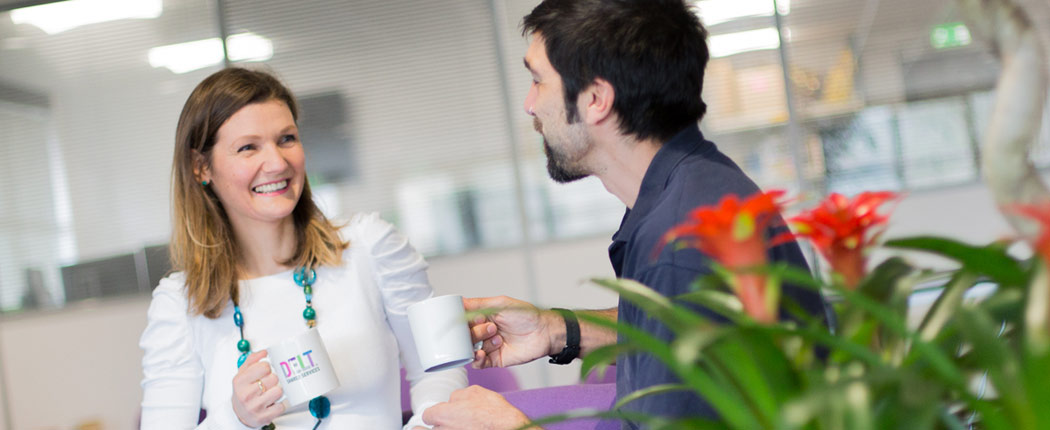 Current Vacancies
Project Manager / Permanent, Full Time / £35,000 – £45,000 p.a
Delt is a brilliant contradiction. A dynamic and agile private sector company with a serious conscience that is wholly owned by the public sector. It is somewhere you can do the right things for the right reasons while playing a real part in a growing business.
The Delt Programme Management Office is committed to delivering a wide range of business change and transformation projects for our main clients, Plymouth City Council and Devon Integrated Care Board (Previously Devon CCG), and to our many commercial customers. Our projects are predominately IT related, but we are looking to do much more general project management in the future.
To achieve this, we need an accomplished Project Manager who can evidence an extensive range of experience in successfully delivering complex projects. You must be able to simultaneously plan and deliver several small, medium and large projects of varying degrees of complexity quickly, efficiently and with limited mentoring from day 1.
Do you:
Have excellent communication skills?
Previous Project Management experience ?
Have the capability and confidence to work with senior customers?
Have the proven experience to manage complexity?
Have the ability to provide customer focussed service that will enable our clients to do amazing things?
It is also useful if you have experience working in an IT environment, though this is not essential!
If this sounds like you, we would love to hear from you.
This role is offered on a permanent full time basis
If you want to know about the total package we offer, please see our future employee page here https://deltservices.com/careers/
Apply: If you are interested in applying for this position please send a CV and Cover letter to recruitment@deltservices.co.uk
Deadline for applications: 28 July 2022
Interviews: TBA
Note: Delt Shared Services Ltd reserves the right to call suitable candidates for interview on receipt of applications prior to the date above, and may close the vacancy early if successful appointments are made.