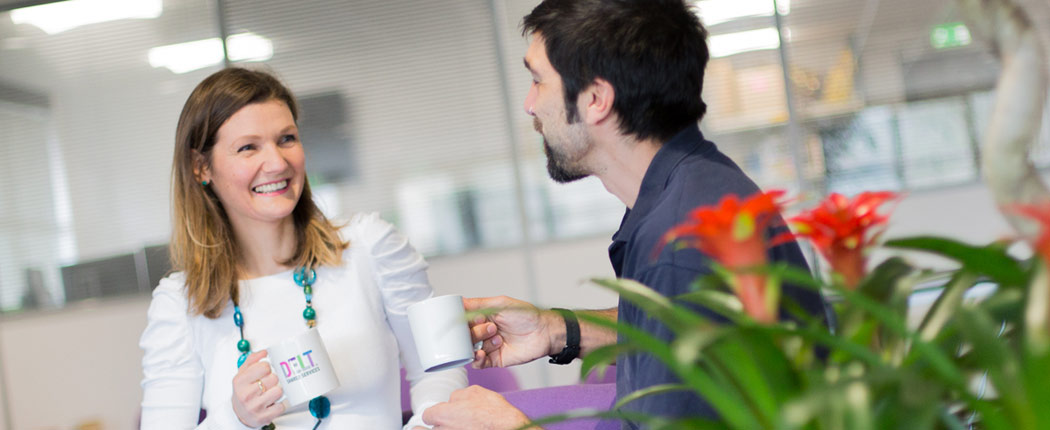 Current Vacancies
Project Manager (Full time 37 hours per week, Permanent) / £25,000 – £35,000 p.a.
Delt is a brilliant contradiction. A dynamic and agile private sector company with a serious conscience, that is wholly owned by the public sector. It is somewhere you can do the right things for the right reasons while playing a real part in a growing business.
The Delt Programme Management Office is committed to delivering a wide range of business change and transformation projects for our main clients, Plymouth City Council and Devon Clinical Care Commissioning Group, and to our many commercial customers. Our projects are predominately IT related, but we are looking to do much more general project management in the future.
To achieve this, we need an experienced Junior Project Manager skilled in using Microsoft Projects software to plan and deliver a range of small-medium sized projects quickly, efficiently and with limited mentoring from day 1.
The candidate must have previous experience as a Project Manager, as this is not a trainee role and additionally will need to travel to the Delt offices at least twice a month and also visit client sites in Devon as required (All travel to our Delt offices is at employees own expense)
Regrettably candidates who have been unsuccessful in applying for this position in the last four months need not apply.
Experience of working in an IT environment will be useful, but excellent communications skills, the capability and confidence to be able to work with senior customers and a proven ability to manage complexity are necessary, as is the ability to provide a customer focused service that will enable our clients to do amazing things.
Manage all aspects of small project management in a Portfolio, Programme  and Projects environment to support Delt's partners and customers deliver strategic priorities.
You will work to balance time, quality and risk to achieve maximum efficiency, effectiveness and customer focus.
Overall projects will vary in size, complexity and stakeholders. They will encompass infrastructure, software implementation, and shared services in on premises, partnership and system as service offerings.
Small projects will principally involve rapid deployment of projects that do not require concept or benefits realisation.
Developmental work will be available to deliver Projects in the broader Project lifecycle with concept, transition and benefits realisation with support and or mentoring.
If you want to know about the total package we offer, please see our future employee page here https://deltservices.com/careers/
Deadline for applications: Applications ongoing, however applications will be considered on a rolling basis, so please apply early.  We reserve the right to withdraw this vacancy as suitable candidates are identified.
To apply for this vacancy:  Please send a CV and Cover letter via email: Recruitment@deltservices.co.uk