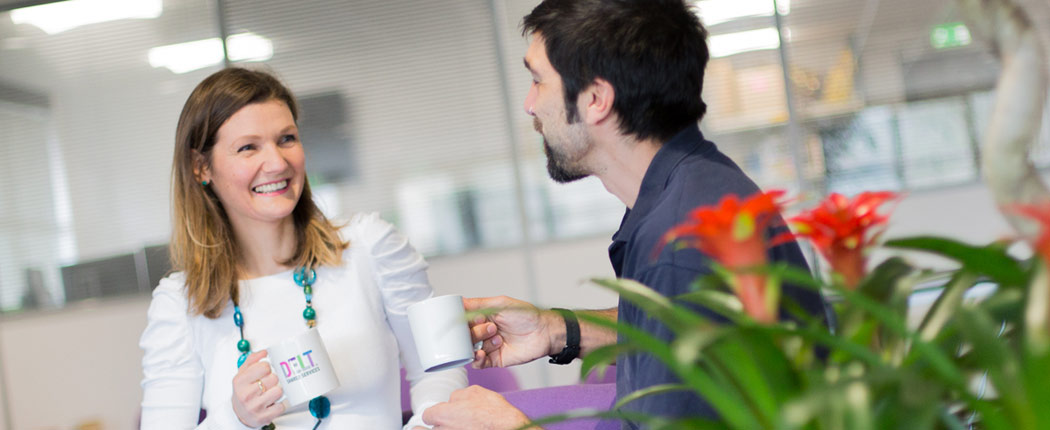 Current Vacancies
Kitchen Assistant (Part-Time 17.5 hours per week, Permanent) Up to £8,000 p.a.
This role is based in Tiverton. 
Delt is a brilliant contradiction. A dynamic and agile private sector company with a serious conscience, that's wholly owned by the public sector. It's somewhere you can do the right things for the right reasons while playing a real part in a growing business.
Our employee proposition is pretty great too, with an overall package that recognises the importance of life in work/life balance and gives you the opportunity to keep learning new things.
If you want to know more about the total package we offer, please see our future employee page here https://deltservices.com/careers/
Do you want the experience of working in this sort of dynamic environment? Do you want to apply your skills to doing good and helping us grow?
We need someone who is a Kitchen Assistant with experience in schools that will enable our clients to do amazing things.
The Role: Kitchen Assistant
ACE Tiverton Special School is a friendly, inclusive and safe learning environment in which vulnerable students are valued and nurtured. Our priority is fostering engagement in learning through strong relationships because we know that this is the basis for excellent progress in all areas of learning, personal and social growth.
We are looking for someone to support our Cook. You will be based at ACE Tiverton Special School and will assist in the catering for up to 70 pupils on a day-to-day basis across two sites.
You will be required to assist in the preparation of meals, keep the working area clean and tidy and serve meals to the pupils in a timely manner. This includes dish washing and daily cleaning duties.
You will be required to assist in maintaining orders of stock, stock rotation and food safety standards (HACCP and COSHH).
You will be expected to support the wider catering needs of the school such as preparing buffets for staff events, summer fairs and other events.
There may be times when you are required to contribute to the work carried out by other members of the team in their absence and other tasks that may be appropriate to the role.
The urgent nature of this appointment means we are unable to consider VISA sponsorship at present.
Regrettably candidates who have been unsuccessful in applying for this position in the last six months need not apply.
The Candidate:
Catering experience, including chopping vegetables, making sandwiches and serving food.
Experience of working as part of a team working under pressure to meet deadlines.
Knowledge of Health and Safety practice in a busy working environment.
Experience of working with children.
Experience of cleaning areas to agreed hygienic standards.
Basic Food Hygiene Certificate.
Knowledge of Health and Safety Legislation.
Opportunities at Delt Shared Services are created through growth and this is an exciting time for us.
Deadline for applications: 11th January 2023
To apply for this vacancy please send a CV and Cover letter via email: Recruitment@deltservices.co.uk