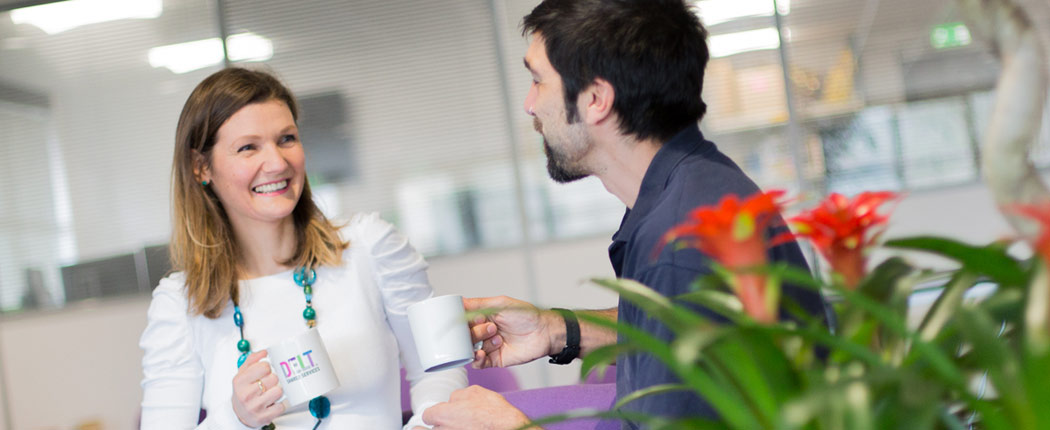 Current Vacancies
Junior Application Analyst (Full time, 37 hours per week, Permanent)/ £20,000 – £25,000 p.a.
At Delt, our people really do help others to do amazing things. We don't just talk about our mission and values – we live them. If you want to join a values-drive organisation that wants, it's people to feel and do good then we could be your next career move.
With an enviable benefits package, staff events programme and flexible working policy we aren't shy on 'perks'.
We're currently recruiting two skilled Junior Application Analyst's to join the Delt teams. You'll need to have a 'jump straight in' attitude and the desire to support the growth of the business.
The Junior Application Analyst will have the ability to undertake day to day operational activities in the ICT applications portfolio, whilst making sure customer service level agreements are met and maintained.
Helps deliver the ICT Application Service in the most effective and efficient way and in accordance with ICT strategy, technology architecture, best practice and industry standards.
Requirements – What does the ideal candidate look like?
Hold an IT related degree or have the equivalent level of experience; ITIL Foundation V 3 or later
Experience in creating, documenting and delivering IT solutions which address user needs
Exposure to or understanding of PCI-DSS or Public Sector Security standards and security remediation
Knowledge and understanding of Microsoft 365 technologies including Teams, Sharepoint, Azure, security roles and user management.
Knowledge or experience of agile application development – design, development, testing, deployment
Knowledge and proven understanding of multiple ICT areas encompassing 1st, 2nd and 3rd Line support in an ITIL environment.
Understanding of complex system integration (API's, SSIS)
Application Deployment technologies (AppV, SCCM)
Appreciation of different software licensing and delivery models
Fundamental understanding of different databases and RDBMS setups – particularly SQL Server.
Significant and demonstrable experience with PowerShell, BASH or equivalent
Knowledge or Experience of working with a CMS product (e.g. Firmstep / Drupal) or developing web applications
Exposure and moderate experience of various data and reporting tools (e.g. Crystal Reports, SSRS)
Proficient user in a range of Microsoft packages.
What do you get?
Being part of a highly technical and skilled team
Work in a flexible environment
Opportunities for working from home
Varied training opportunities
The Application Support Team operates in a hybrid fashion, however, there is a requirement for analysts to be able to work from our Plymouth office when required and be available to visit customers in Devon as required.
Deadline for applications: 25th November 2022, however applications will be considered on a rolling basis, so please apply early.