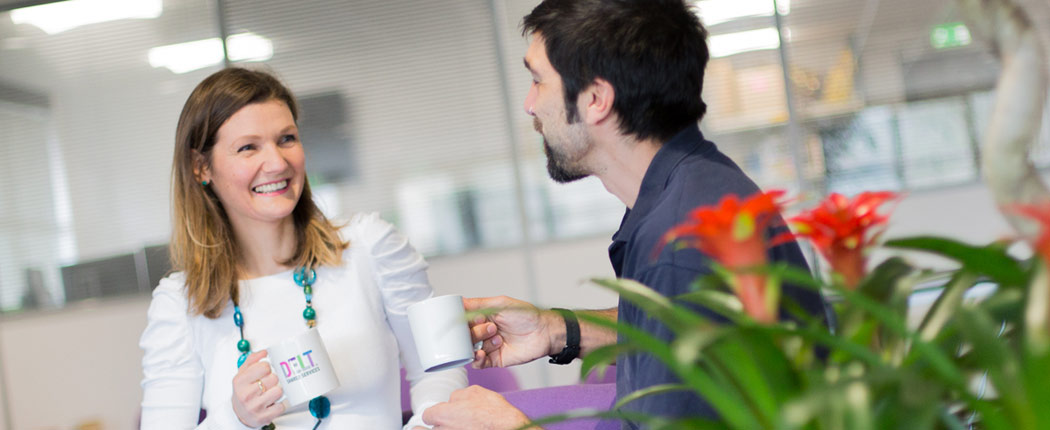 Current Vacancies
Internal Recruitment Consultant (Full time, 37 hours per week, permanent) / £30,000-£35,000 p.a.
Delt is a brilliant contradiction. A dynamic and agile private sector company with a serious conscience, that's wholly owned by the public sector. It's somewhere you can do the right things for the right reasons while playing a real part in a growing business.
Our employee proposition is pretty great too, with an overall package that recognises the importance of life in work/life balance and gives you the opportunity to keep learning new things, while also giving you the possibility to work remotely!
If you want to know more about the total package we offer, please see our future employee page here https://deltservices.com/careers/
Do you want the experience of working in this sort of dynamic environment? Do you want to apply your skills to doing good and helping us grow?
We have created a new opportunity for an Internal Recruitment Consultant to lead our recruitment strategy and deliver best practices ensuring we have a strong pipeline of experienced candidates for Delt
This role is responsible for the managing our full-cycle recruiting processes from advertisement, to sourcing, to shortlisting and coordinating interviews. Building a network of exceptional people to access the best talent within our industry. Passionate candidates are a real asset, so building and maintain strong relationships with both active and passive potential new hires will be key to your success.
Ideally, you've come from a recruitment background and are now looking to settle, focusing on one client, using your relationship skills to effectively become a valued extension of our People and Culture Team.
The urgent nature of this appointment means we are unable to consider visa sponsorship at present. If you are currently on a dependent/spouse/student/graduate visa please indicate within your cover letter the type of visa you are on and the expiry date of this visa.  
The Role:
Develop and maintain strong and effective business relationships with hiring managers and senior management and Marketing team.
Conducting an executive search to source passive and active candidates through online channels (e.g. professional networks and portfolio sites)
Marketing our employer brand to candidates to build pipeline of top talent.
Building a professional network to identify potential candidates.
The Candidate:
Proven work experience as an Agency or Internal Recruiter with a track record for sourcing and filling technical roles
Experience of the full 360 recruitment cycle
Proven network of exceptional people and experience of passive candidate pipeline generation.
Proactive in your approach, with proven skills within direct sourcing through a variety of channels, including Headhunting, LinkedIn and social media.
If you would like to discuss this role further, please email any questions to recruitment@deltservices.co.uk . No agencies please.
Opportunities at Delt Shared Services are created through growth and this is an exciting time for us.
Deadline for applications: 02nd May 2023 
To Apply for this vacancy please click the button below and submit an application via our Core Portal.
If you are experiencing any difficulties please contact us via email at Recruitment@deltservices.co.uk