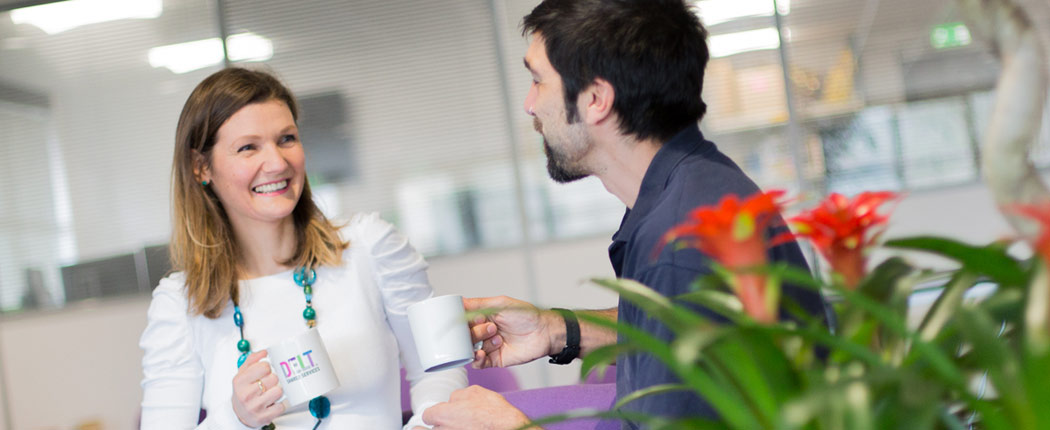 Current Vacancies
Infrastructure Engineer (Full time 37 hours per week, Permanent)/ £30,000 – £35,000 p.a.
Delt is a brilliant contradiction. A dynamic and agile private sector company with a serious conscience, that's wholly owned by the public sector. It's somewhere you can do the right things for the right reasons while playing a real part in a growing business. In short – we help people do amazing things.
We are seeking two Infrastructure Engineers who can hit the ground running whilst embodying the Delt values. You'll play an instrumental role in supporting our customers and shareholders whilst being given plenty of opportunity to better your skillset and take on new challenges through our dedication to employee development. We support Hybrid working and the opportunity to work from home.
The post holder will undertake day-to-day investigation / resolution of technical incidents and BAU activities of the IT network infrastructure, ensuring Service Level Agreements (SLAs) are met and that infrastructure security and compliance guidelines are achieved.
To contribute to the successful delivery of Infrastructure projects. Autonomously delivering small & medium sized projects across the Infrastructure portfolio. Assisting senior engineers in the delivery of larger complex projects.
Requirements – What does the ideal candidate look like?
Demonstrable experience working in a professional, customer-focused, ITIL environment.
Experience working with technical project delivery, liaising with project manager and 3rd parties.
Experience of working with switching / routing and managing firewalls in an enterprise environment.
Knowledge of, or experience in:
Microsoft Server products (in a commercial setting)
Working with virtual host solutions
Storage and Compute technologies
Scripting – Powershell or other platforms
Microsoft APP-V / RDS / terminal services / thin client delivery
Access Control Management
Client VPN Solutions
Active Directory
Group Policy
DHCP / DNS
Microsoft Exchange Server 2010-2016
LAN / WAN technologies
WiFi (Cisco / Aruba / Meraki)
Web Proxy technologies
Infrastructure Security
Network VPNs
Load Balancing
Cloud Based services, e.g. Microsoft Azure and Office 365
VoIP services
A good working knowledge of infrastructure hardware, topology and configuration.
Committed to personal and professional development.
A full UK driving licence.
What do you get?
Being part of a highly technical and skilled team
Work in a flexible environment
Opportunities for working from home
Varied training opportunities
Deadline for applications: applications will be considered on a rolling basis, so please apply early.