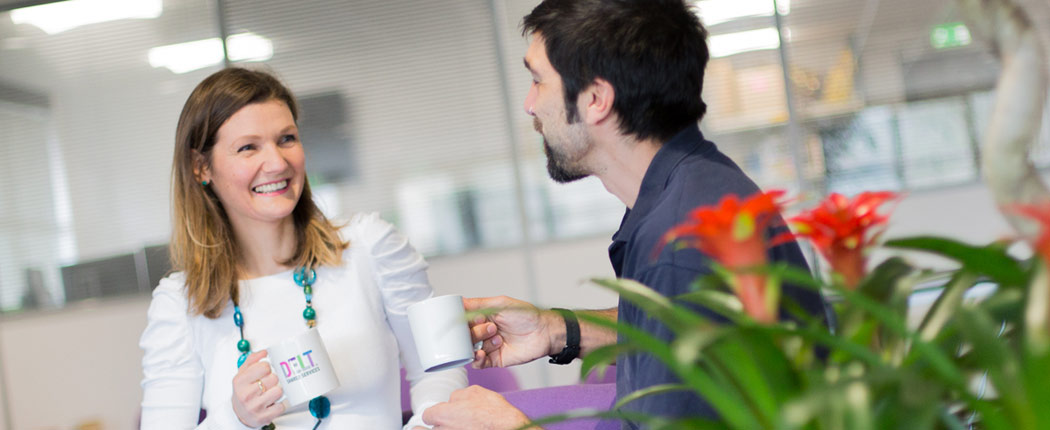 Current Vacancies
Information Security Manager (Full time, 37 hours per week, permanent) / £50,000 / £60,000 p.a.
Delt is a brilliant contradiction. A dynamic and agile private sector company with a serious conscience, that's wholly owned by the public sector. It's somewhere you can do the right things for the right reasons while playing a real part in a growing business.
Our employee proposition is pretty great too, with an overall package that recognises the importance of life in work/life balance and gives you the opportunity to keep learning new things, while also giving you the possibility to work remotely!
If you want to know more about the total package we offer, please see our future employee page here https://deltservices.com/careers/
Do you want the experience of working in this sort of dynamic environment? Do you want to apply your skills to doing good and helping us grow?
We need someone who is a skilled leader with information security experience that will enable our clients to do amazing things.
The Role:
Passionate to deliver positive outcomes for customers
A team player who can work well with multi-disciplinary teams
A driver with a relentless thirst for achieving results
Excited by the latest security technologies and likes to keep up to date
Able to explain the security concepts required in the role and understand how these fit into the wider technical landscape.
The Candidate:
Has experience of leading a team of information security professionals
Possesses a demonstrable knowledge of information security such as risk management, common information security frameworks, cybersecurity technologies and other technologies such as cloud
Is qualified to at least Certified Information Security Manager (CISM) level. CISSP is desirable
Will have demonstrable experience in running data protection governance for organisations that provide services to customers
Will have a good understanding of common security issues and their impacts.
Has demonstrable experience in the identification and articulation of information security risk to senior key stakeholders
Have experience of building strategic and operational plans.
Opportunities at Delt Shared Services are created through growth and this is an exciting time for us.
Deadline for applications: 12th August 2022
Interviews are anticipated to take place w/c 15th August 2022
To apply for this vacancy please send a CV and Cover letter via email: Recruitment@deltservices.co.uk