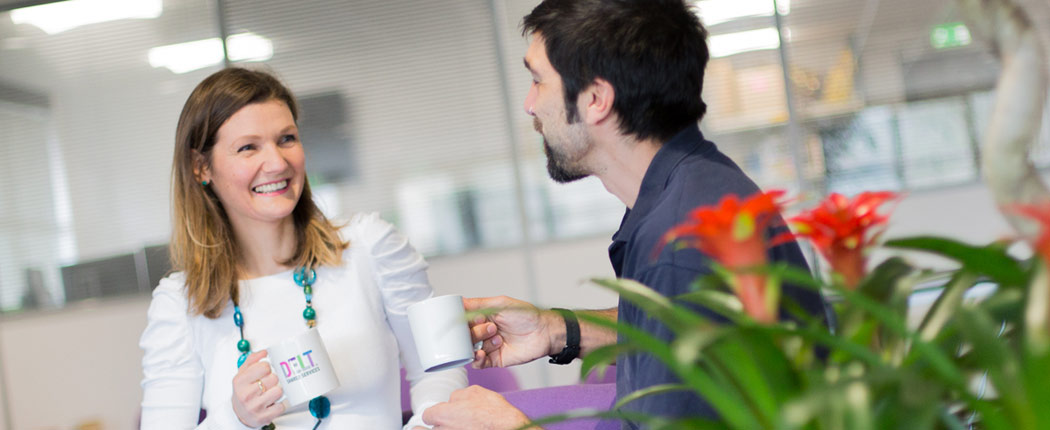 Current Vacancies
HR Advisor (part time, 22.2 hours per week – including Tuesdays – Permanent)/ £15,600 – £17,400 p.a. plus performance bonus
We have a great opportunity to join the Delt Team as a part time HR Advisor.
Are you an experienced Advisor who wants to be part of a fast paced and growing organisation?
We have an opportunity for an individual who enjoys all things HR to support our customers with an exemplary HR advisory service where every interaction is great.
Reporting to the HR Business Partner, the post is the first point of contact for all queries relating to employment relations, case work and HR processes and procedures. You will ideally be a generalist and be responsible for providing HR guidance to managers on a range of matters. Your primary customer will be Transforming Futures Trust (TFT) so experience in the education sector will be a valuable asset.  Whilst you will lead on work with TFT you will also have the opportunity to leverage your skills and experience within Delt and with a number of our other customers so flexibility and resiliency is a must in this role.
We are a small team and we have a lot to get done – if you thrive in an environment where every day can bring different challenges and your to do list never ends then we would love to hear from you! If you have a pragmatic approach to problem solving, are people centred and aligned with our values, this could be the perfect opportunity for you.
Delt is a commercial company owned by the public sector and working in the public interest. We deliver significant social-economic benefits to Plymouth, Devon and the wider South West peninsula. Do you have the experience of working in a dynamic environment and want to apply those skills in helping us grow?
The urgent nature of this appointment means we are unable to consider visa sponsorship at present.  If you require visa sponsorship we will be unable to progress your application.
Do you have…
Demonstrable experience in supporting a cross section of managers and employees in HR procedural matters, ideally with experience in the education sector.
Strong communication skills and the ability to inspire confidence in customers from the advice given and commitment to task.
Experience in organising and delivering a variety of HR processes including guiding managers on all aspects of relevant process and procedures.
Ability to manage and organise workload and be comfortable in a team or working alone.
Experience in organising and supporting with employee relations matters and associated correspondence.
Agile, responsible and responsive way of working.
Accountabilities
Supporting the HR team and reporting into the HR Business Partner, you will be responsible for guiding and advising managers on a range of HR process and practices. You will be expected to lead by example and have a firm understanding and commitment to our core values and principles.
Experience in the following is advantageous:
Employee relations, including absence management, investigations, disciplinaries and grievances
Occupational Health Referrals
HR metrics
Driving health and wellbeing action
Updating policies and procedures
Development and maintenance of robust learning and development systems and processes such as performance management, budget tracking etc…
If you want to know more about the total package we offer, please see our future employee page here https://deltservices.com/careers/
Although the closing date is 25th August 2023, applications will be considered on a rolling basis and the advert may close early, so please apply promptly.
To Apply for this vacancy please click the button below and submit an application via our Core Portal.
If you are experiencing any difficulties please contact us via email at Recruitment@deltservices.co.uk