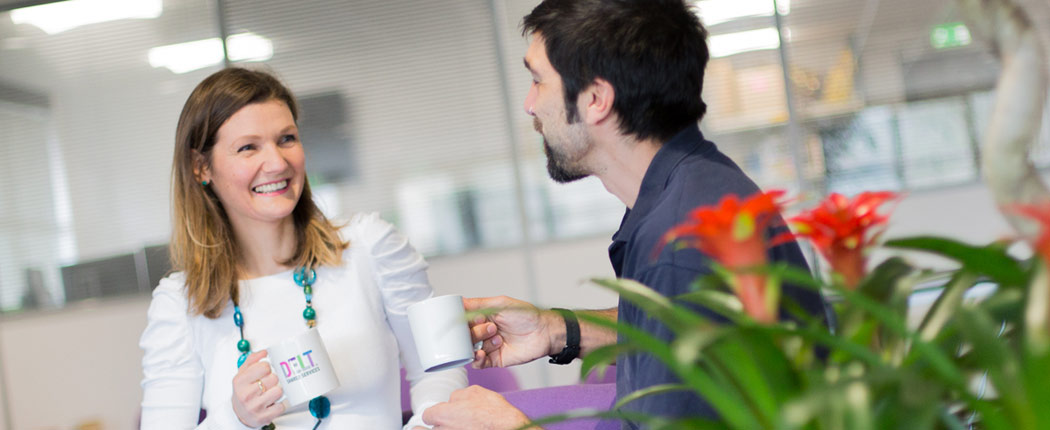 Current Vacancies
Head of Procurement (Full time 37 hours per week, Permanent) / £45,000 – £49,500 p.a. plus performance bonus
Delt is a brilliant contradiction. A dynamic and agile private sector company with a serious conscience, that's wholly owned by the public sector. It's somewhere you can do the right things for the right reasons while playing a real part in a growing business.
Our employee proposition is pretty great too, with an overall package that recognises the importance of life in work/life balance and gives you the opportunity to keep learning new things, while also giving you the possibility to work remotely!
If you want to know more about the total package we offer, please see our future employee page here https://deltservices.com/careers/
Do you want the experience of working in this sort of dynamic environment? Do you want to apply your skills to doing good and helping us grow?
Delt are currently recruiting for a Head of Procurement. Could you see yourself working for a values-driven company that has people at its centre? Working with stakeholders, customers and suppliers, you'll be involved and closely aligned with the business and negotiating with our suppliers in a range of areas. We work extremely hard for the 15,000 customers we serve across Devon and we're looking for people who share our passion for our customers.
Our Head of Procurement will work with Senior Leaders to set the overarching procurement strategy by developing, defining, and implementing sourcing strategies for all non-pay goods and services (capex and revenue) to support the delivery of Delt's business goals.
Do you:
Want to join an organisation that's helping its customers do amazing things?
Have experience in procurement and have a passion for delivering exceptional service and value to your customers?
Have an eye for detail and the ability to see long-term vision come to life?
Can you:
Operate in a dynamic environment where you'll be responsible for shaping agile services and influencing thinking? Just imagine how much fun that would be!
Work in a department that delivers to the routine whilst driving innovation in the services we deliver for our customers?
Drive changes to systems and processes to make our services more effective and efficient?
Identify, quantify and prioritise improvement opportunities within the procurement team, service stakeholders and clients?
This is the best job you'll ever have. If you doubt that, then come and talk to us and see what all the fuss is about.
The urgent nature of this appointment means we are unable to consider VISA sponsorship at present.
Regrettably candidates who have been unsuccessful in applying for this position in the last four months need not apply.
Our Offer
If you want to know about the total package we offer, please see below
Generous holiday allowance of 25 days plus bank holidays
Up to 12 flex days a year
Flexible working including opportunities to work from home
Matched contribution pension scheme up to 10% of salary
Life assurance scheme
Opportunities to buy and sell leave
Employee shopping savings portal
Opportunities for training to be funded by Delt.
Performance Related Pay
Employee assistance programme supporting mental and physical wellbeing
Deadline for applications: 16th June 2023.
To Apply for this vacancy please click the button below and submit an application via our Core Portal.
If you are experiencing any difficulties please contact us via email at Recruitment@deltservices.co.uk