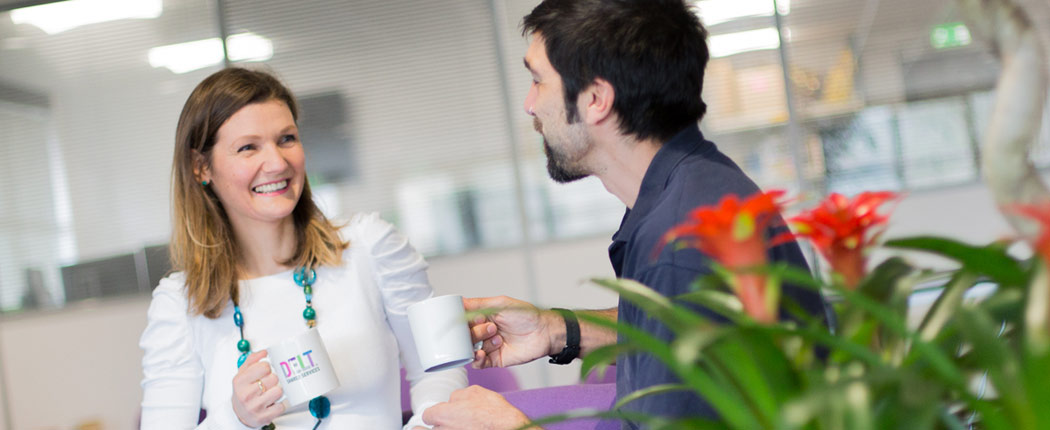 Current Vacancies
Head of IT Infrastructure (Full time 37 hours per week, Permanent) / Salary £50,000 to £60,000 p.a.
Delt is a brilliant contradiction. A dynamic and agile private sector company with a serious conscience, that's wholly owned by the public sector. It's somewhere you can do the right things for the right reasons while playing a real part in a growing business.
Our employee proposition is pretty great too, with an overall package that recognises the importance of life in work/life balance and gives you the opportunity to keep learning new things.
If you want to know more about the total package we offer, please see our future employee page here.
Do you want the experience of working in this sort of dynamic environment? Do you want to apply your skills to doing good and helping us grow?
We need someone who has demonstrable experience in leading a large team of talented IT Infrastructure professionals. This is an excellent opportunity to join us as we continue to grow our IT business and invest new technology and platforms which will continue to help our customers do amazing things.
The Role:
A hybrid role with a requirement to be in the Plymouth UK office 1 to 2 days a week.
Leads a talented team of IT Infrastructure professionals providing the right operational and strategic guidance and support to deliver business outcomes.
Leads the development of the IT Infrastructure strategy in collaboration with CIO and CTO.
Builds and manages operational revenue and capital budget for IT Infrastructure.
The Candidate:
Is an exceptional leader of people with a track record of managing large IT Infrastructure teams successfully.
Can translate technical outputs into non-technical, business language.
Can operate comfortably and prioritise when there are conflicting demands on time.
Is keen, self-motivated, and a hardworking individual.
Has excellent interpersonal and collaboration skills.
Opportunities at Delt Shared Services are created through growth, and this is an exciting time for us.
Deadline for applications: CLOSING SOON
Interviews are anticipated to take place w/c 20th of June 2022
This position will not fall under VISA sponsorship requirements.