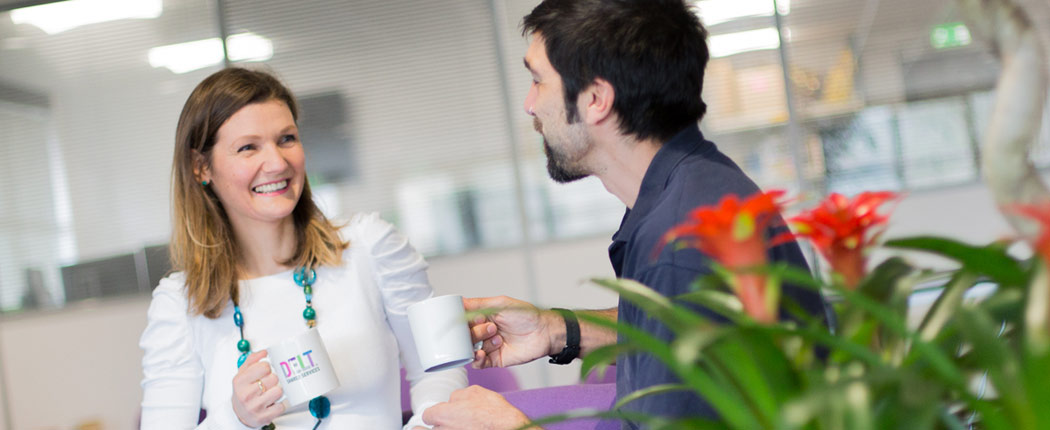 Current Vacancies
Head of HR Services (Full time, 37 hours per week, permanent) / £50,000-£55,000 p.a.
Delt is a brilliant contradiction. A dynamic and agile private sector company with a serious conscience, that's wholly owned by the public sector. It's somewhere you can do the right things for the right reasons while playing a real part in a growing business.
Our employee proposition is pretty great too, with an overall package that recognises the importance of life in work/life balance and gives you the opportunity to keep learning new things, while also giving you the possibility to work remotely!
If you want to know more about the total package we offer, please see our future employee page here https://deltservices.com/careers/
Do you want the experience of working in this sort of dynamic environment? Do you want to apply your skills to doing good and helping us grow?
We have a fantastic opportunity for a Head of HR Services to lead a diverse HR Team to deliver best practices in people strategy for both Delt and our customers. You will be delivering on strategic projects; maintaining the day-to-day operations and growing the business so working in a fast-paced environment needs to be something you thrive in! Your reward will be working for an organisation that makes a significant impact on the local community.
Having been awarded Very Good by the Best Companies to Work For, we are keen, with your support, to achieve World Class!
The Role:
Leads a diverse HR team to provide expert advice and support on all employment and workforce matters including performance management, health & wellbeing, and strategic workforce planning.
Proactively partners and collaborates with the business to provide commercially focused solutions; ensuring a high-quality first-line HR query and request resolution, in a customer focused and professional way.
The Candidate:
extensive progressive leadership HR experience required, with experience leading HR operational teams in a fast-paced commercial environment essential.
Strong experience with Employee Relations ideally with skills in driving a partnership approach with Trade Unions and Staff Representatives; experience with TUPE Transfers.
Demonstrates ability to develop strong and trusted relationships with key stakeholders in order to support and enable strategic business goals.
If you would like to discuss this role further, please email any questions to recruitment@deltservices.co.uk . No agencies please.
Opportunities at Delt Shared Services are created through growth and this is an exciting time for us.
Deadline for applications: 4pm on 12th January 2023
Interviews are anticipated to take place on 23rd January 2023
To Apply for this vacancy please click the button below and submit an application via our Core Portal.
If you are experiencing any difficulties please contact us via email at Recruitment@deltservices.co.uk