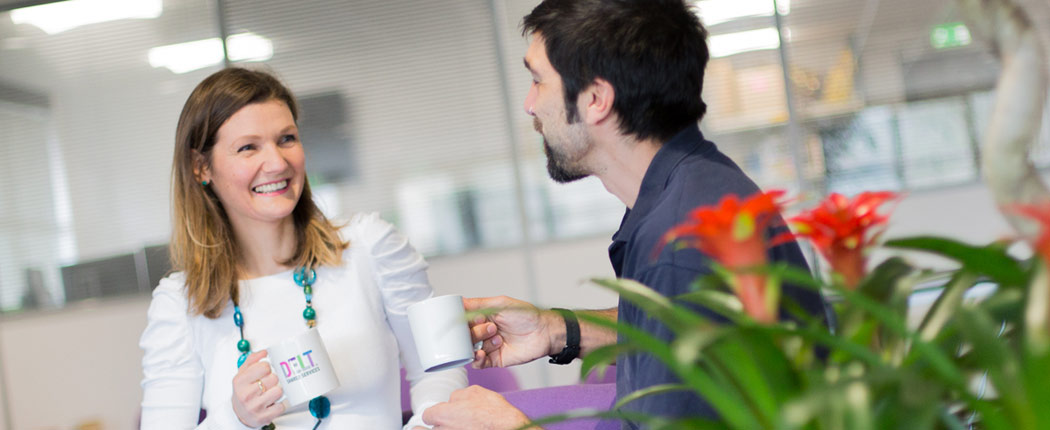 Current Vacancies
Customer Architect (Full time, 37 hours per week, Permanent) £47,000 – £57,000 p.a.
Delt is a brilliant contradiction. A dynamic and agile private sector company with a serious conscience, that's wholly owned by the public sector. It's somewhere you can do the right things for the right reasons while playing a real part in a growing business.
We are growing and we're looking for a Customer Architect to join our Team!
The Customer Architect plays a key role by taking the lead technical role facing out into Delt's customers and acting as the customers technical advocate back into Delt.
Working with the IT leaders of Delt's customers they will develop an intimate knowledge of the customers technical strategy and future initiatives.  By developing a relationship as a trusted technical advisor, they will support Delt's customers in the ongoing development of their Technology Strategy and Priorities to help them meet their goals.
As the customers advocate into Delt, the Customer Architect will act as the solution lead for key requirements to work with Delt colleagues to define and design appropriate solutions and proposals which meet our customer's needs.
We are looking for someone who can be at the heart of the work with do with our customers to:
Understand and help shape their technology strategies
Work with them and Delt to design and deliver technology lead change
Act as the expert on the customer's IT Infrastructure back into Delt
To be able to be successful in this role we'd typically expect you to have some of the following experience:
A broad understanding and experience in leading the design and delivery of multi technology IT Infrastructure projects
Experience in working with a range of business and technical stakeholders to translate between business and technology (and vice versa)
Supporting the development of IT infrastructure strategies to balance operational priorities and business needs
If this sounds like you, why not get in touch for an informal conversation.
What do you get?
Being part of a highly technical and skilled team
Work in a flexible environment
Opportunities for working from home
Mobile devices provided
Varied training opportunities
Interview date to be confirmed.
Deadline for applications: applications will be considered on a rolling basis, so please apply early.
To apply for this vacancy please send a CV and Cover letter via email: Recruitment@deltservices.co.uk