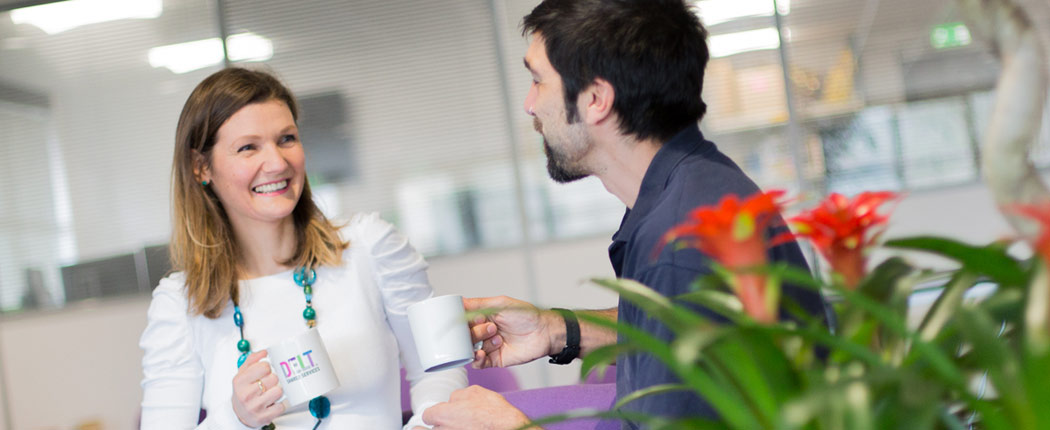 Current Vacancies
Category Manager (Full time 37 hours per week, Permanent) up to £42,000 per annum
Are you looking for a fast-paced dynamic organisation that puts its employees and customers right at the heart of things? Are you looking for an opportunity that allows you do use your experience to make a real difference to the community?  We are looking for a Category Manager to join our team.
Sadly we are unable to accept applications from persons who require visa sponsorship either now or in the future.
At Delt we use our influence and talent to drive our supply chain to deliver maximum societal benefit in everything we do.
The Procurement Team proactively contributes to the success of Delt. It contributes both profit and revenue. The Team is agile and adaptable and entrepreneurial and looks for ways to amaze in all things. We are purpose lead, buying responsibly in method and in outcome and always focus on the best solution for our customers.
Procurement ensures security of supply in availability, supplier provenance and compliance standards. We are knowledgeable about our markets and invest in developing ourselves whilst being imaginative and pragmatic in our approach. We create and nurture and value future fit partnerships, developing suppliers who share our vision and values and who can offer reach back into industry in innovation and best practice.
The successful applicant will be expected to attend our Plymouth office (at their expense) up to 2 days a week.
Do you:
Have experience of being an effective negotiator with the experience of delivering financial and operational benefits on a range of categories?
Have a mix of experience across sector or category (public sector experience is not required)?
Have experience contributing to and executing category strategy?
Have a full appreciation of contractual terms and conditions with sound understanding and experience of Supplier Relationship Management and sound general commercial awareness?
Have a passion for collaborating and problem solving?
Have experience in participating in Supplier Relationship Management activities?
Have a continuous improvement approach to procurement?
Have experience in Procurement and supply chain processes?
Have experience in contract writing and management
CIPS level 5 is a desired requirement with a willingness to move to level 6.
The post holder should understand supply chain design and risk mitigation tools and techniques.
What do you get?
Being part of a highly technical and skilled team
Work in a flexible environment
Opportunities for working from home
Mobile devices provided
Varied training opportunities
Interview date to be confirmed.
Applications will be considered on a rolling basis, so please apply early.  We reserve the right to withdraw this application once we have received suitably qualified applicants to progress to the interview stages.
Opportunities at Delt Shared Services are created through growth and this is an exciting time for us.
To apply for this vacancy please click on the 'Apply now' button below, you are strongly encouraged to submit a cover letter with your application to show how you meet the role profile.  In exceptional circumstances please submit a CV and Cover Letter via e-mail: Recruitment@deltservices.co.uk