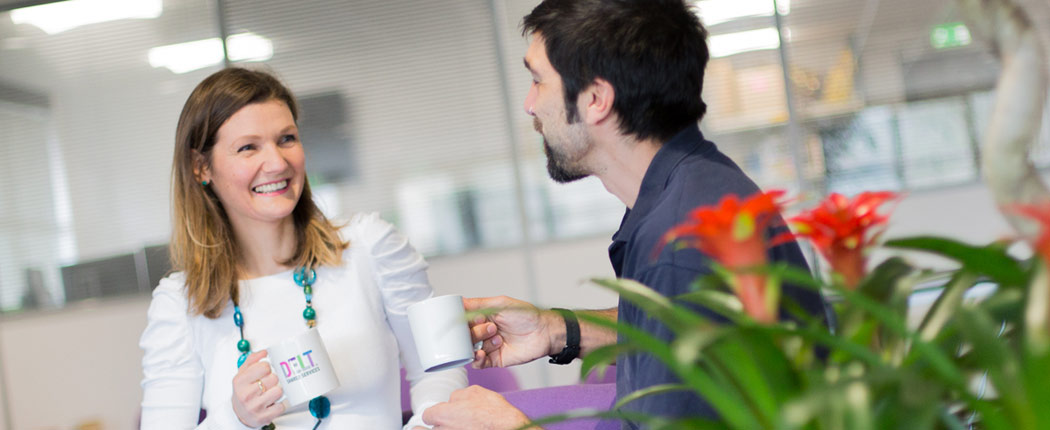 Current Vacancies
12-Month Student Placement (IT Technician)/ Up to £18,278 p.a.
Applicants who have applied in the last 6 months do not need to apply again.
Delt is a brilliant contradiction. A dynamic and agile private sector company with a serious conscience that's wholly owned by the public sector. It's somewhere you can do the right things for the right reasons while playing a real part in a growing business.
Our employee proposition is pretty great too, with an overall package that recognises the importance of life in work/life balance and gives you the opportunity to keep learning new things. If you want to know more about the total package we offer, please see our future employee page here https://deltservices.com/careers/
Do you want the experience of working in this sort of dynamic environment? Do you want to apply your skills to doing good and helping us grow?
We currently have a vacancy for a 12 month Student Placement within our Client Services team as an IT Technician. This role will provide 1st and some 2nd Line Support in a complex, multi-site and diverse organisation, with multiple client requirements from both local government and health sectors. Working as part of the Client Services area, you will be the first point of contact for customers that contact Delt's Service Desk, handling incidents, service requests and enquiries, providing predefined services to our extensive customer base. It is important that you have excellent customer service skills in order to meet the needs of our customer base.
You will also need to have good technical skills to assist our customers in maximising their experience of the IT solutions we provide and support. Being able to think outside the box, offering solutions to diverse challenges faced across the local government and health customers is also an advantage.
To make the most of this role, you will need to develop the ability to mentor more junior staff in technical situations, encouraging their career development, and provide guidance and support as they learn new technologies.
The Candidate
It is desirable that the successful candidate has:
Qualifications
5 GCSE Grade A*-C to include English, Maths or relevant work experience.
Studying towards a Computer Science Degree.
Personal attributes
Excellent interpersonal skills, both written and verbal
Customer focused
Commitment to personal and professional development
Deadline for applications: 14th June 2022, however applications will be considered on a rolling basis, so please apply early.
To apply for this vacancy please send a CV and Cover letter via email: Recruitment@deltservices.co.uk