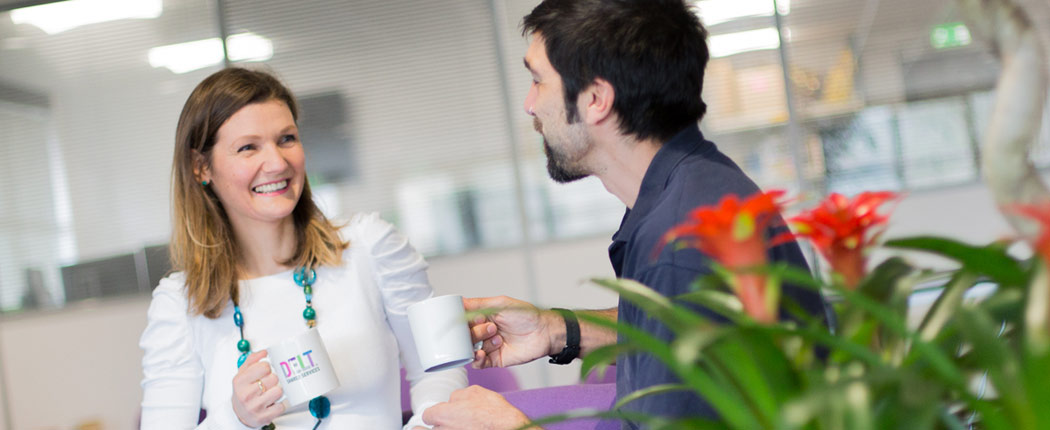 Current Vacancies
Registration Authority Agent – Exeter based (Full Time, Permanent) / £18,000 – £20,000
Delt is a brilliant contradiction. A dynamic and agile private sector company with a serious conscience, that's wholly owned by the public sector. It's somewhere you can do the right things for the right reasons while playing a real part in a growing business.
Our employee proposition is great too, with an overall package that recognises the importance of life in work/life balance and gives you the opportunity to keep learning new things. If you want to know more about the total package we offer, please visit our Careers page.
Do you want the experience of working in this sort of dynamic environment? Do you want to apply your skills to doing good and helping us grow?
We are currently looking for a skilled Registration Authority Agent on a permanent contract, to be based in our Exeter office working closely with our other Registration Authority Agents in Devon.
We are also recruiting for a Registration Authority Agent in Plymouth.  Please ensure that you indicate clearly which office (Plymouth or Exeter) you are applying for. If  you are interested in applying for the Plymouth location, please also apply on the advert we have placed for the Plymouth office .
You will need excellent customer service experience and communication skills that will enable our clients to do amazing things.
The Role
This position is responsible for completing identity checks within GP Surgeries and pharmacies across our area for prospective smartcard users and assigning access to profiles as appropriate, enabling users access to the NHS Spine information services.
This role is mainly office based and so there is the potential to work from home, however will require some travelling to customer sites. The post holder will play a key role within the team and will be expected to provide an excellent level of customer service by email, telephone and during face-to-face visits.
Acting as first point of contact for the Registration Authority by dealing with specialist enquiries, accurately maintaining computer information and data, you will also be responsible for maintaining consumable supplies for printers and stock of Smartcards.
The Candidate
The successful candidate will have the following skills:
Good customer care skills
Can work on their own initiative,
Be flexible and adaptable to customer demand.
Can prioritise work
Can work as part of a team
Is a good communicator
Full driving licence
Deadline for applications: Friday 24 September 2021