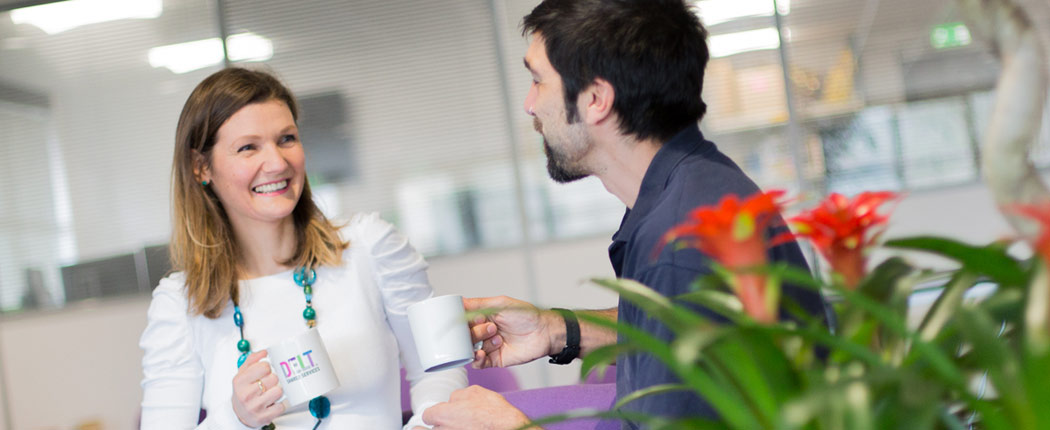 Current Vacancies
Learning and OD Specialist / Full Time, Temporary / £30,000 – £35,000
At Delt, our people really do help others to do amazing things. We don't just talk about our mission and values – we live them. If you want to join a values-drive organisation that wants, it's people to feel and do good then we could be your next career move.
With an enviable benefits package, staff events programme and flexible working policy we aren't shy on 'perks'.
We're currently recruiting  for a dynamic and creative Learning and Organisational Development Specialist to join the Delt team on a Fixed Term Contract for up to 12 months while an employee is on Maternity Leave. You'll need to have a 'jump straight in' attitude and the desire to support the growth of the business. Our people are at the heart of what we do and with your help we aim to deliver a high performing organisation with a culture of continuous learning.
The Role:
The Learning and Organisational Development Specialist is responsible for developing and implementing workforce initiatives and programmes that align staff to key business strategies and outcomes.
Provides instructional design expertise to design, develop and deliver high impact leadership and employee development solutions are aligned to business needs
Designs and delivers OD and change management strategies, processes and interventions that support the Delt's ambition to be a high performing organisation
Develops coaching, mentoring and secondment schemes to support staff development and the achievement of Personal Development Plans.
Provides coaching and advice to leaders and employees that is focused on improving individual, team and organisational performance and ensuring staff are managed consistently
Coordinating training needs as part of our Strategic Workforce Plans.
Managing all Agency Recruitment.
Oversee all apprenticeships and student engagement.
Developing and delivering Health and Wellness engagement plans including coordinating Mental Health First Aiders.
If this sounds like something you are interested in, please get in touch!
Closing Date: 23rd September 2021
To Apply for this vacancy please click the button below and submit an application via our Core Portal.
If you are experiencing any difficulties please contact us via email at Recruitment@deltservices.co.uk