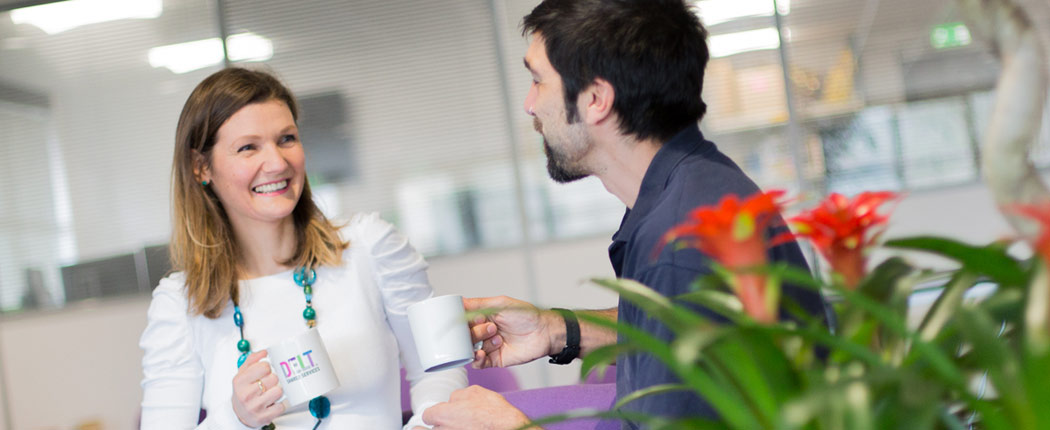 Current Vacancies
IT Technician (Full Time, Permanent) / £18,000 – £25,000
Delt is a brilliant contradiction. A dynamic and agile private sector company with a serious conscience, that's wholly owned by the public sector. It's somewhere you can do the right things for the right reasons while playing a real part in a growing business.
Earlier this year Delt Shared Services was awarded a 1 star 'very good' accreditation from the B-heard engagement survey which forms the list of Best Companies to Work For. And now, to add to the success, the organisation has been placed at 17th in the top 20 UK Business Services for 2021.
Our employee proposition is pretty great too, with an overall package that recognises the importance of life in work/life balance and gives you the opportunity to keep learning new things, while also giving you the possibility to work remotely!
If you want to know more about the total package we offer, please see our future employee page here https://deltservices.com/careers/
Do you want the experience of working in this sort of dynamic environment? Do you want to apply your skills to doing good and helping us grow?
We currently have a vacancy for an IT Technician as part of the Client Services Team. Our top priority is strong customer service skills, and alongside that either an interest in developing technical skills and a career in IT, or experience of working in an IT Helpdesk or Service Desk.
This role will provide 1st and 2nd Line Support in a complex, multi-site and diverse organisation, with multiple client requirements from both local government and health sectors. Working as part of the Client Services team, you will be the first point of contact for customers that contact Delt's Service Desk, handling incidents, service requests and enquiries, providing predefined services to our extensive customer base. It is important that you have good communication skills and strong empathy in order to provide the standard of service Delt customers expect.
Being able to think outside the box, offering solutions to diverse challenges faced across the local government and health customers is an advantage.
Are You:
a proficient user in a range of Microsoft packages?
committed to providing excellent customer service?
Do You:
have a full UK driving licence (Or are you able to obtain one within a Probationary Period)?
have experience working in a 1st/2nd line support role or have experience in a customer facing role?
Able to attend the Plymouth office when required as well as work from home.
It is also ideal if you have the following qualifications (though not essential!):
ITIL foundation qualification
Service Desk Institute Analyst Certificate
If this sounds like you, please get in touch!
Please Note: It is likely that we will be conducting interviews for this position via video chat.
Deadline for applications: 27 September 2021 – 9am