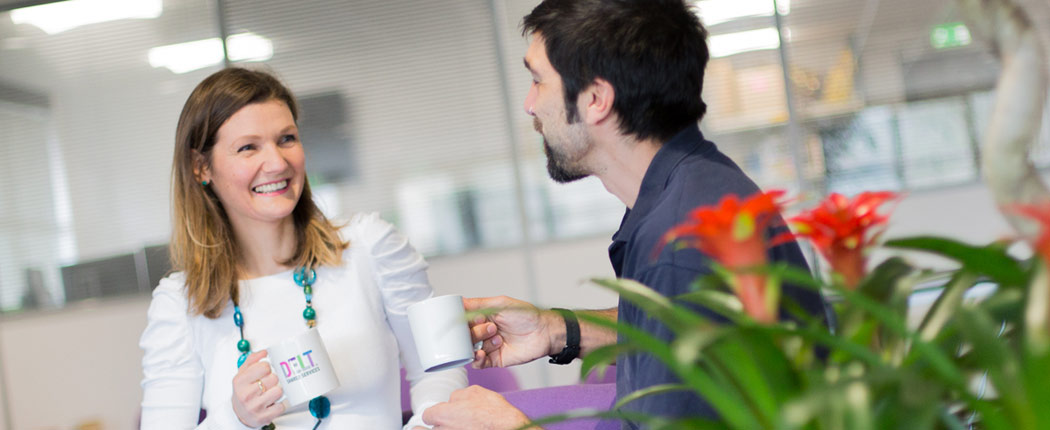 Current Vacancies
IT Operations Manager (full time, permanent) / £45,000-£54,000 p.a.
Delt is a brilliant contradiction. A dynamic and agile private sector company with a serious conscience, that's wholly owned by the public sector. It's somewhere you can do the right things for the right reasons while playing a real part in a growing business.
Do you want the experience of working in this sort of dynamic environment? Do you want to apply your skills to doing good and helping us grow? We need someone who is a skilled IT Operations Manager on a permanent basis to provide technical leadership for a team of IT Infrastructure and Applications professionals. We will consider this role being fulfilled by someone living in the UK working remotely.
Are you:
Passionate to deliver positive outcomes for customers
A team player who can work well with multi-disciplinary teams
A driver with a relentless thirst for achieving results
Excited by the latest technologies and likes to keep up to date?
Able to explain the technical concepts required in the role and do you understand how these fit into the wider technical landscape?
Do you:
Have experience of leading IT Infrastructure and Applications professionals in a technical leadership role?
Have experience working in a professional, customer focused, ITIL environment?
Have experience of identifying and driving opportunities to improve efficiency through AI, machine learning, and process automation?
Have experience in leading and managing cloud-based services?
Have experience in building and managing budgets?
Have experience of building strategic and operational plans?
If this sounds like you, please get in touch!
Please Note: It is likely that we will be conducting interviews for this position via video chat.
Deadline for applications: noon 4th January 2020