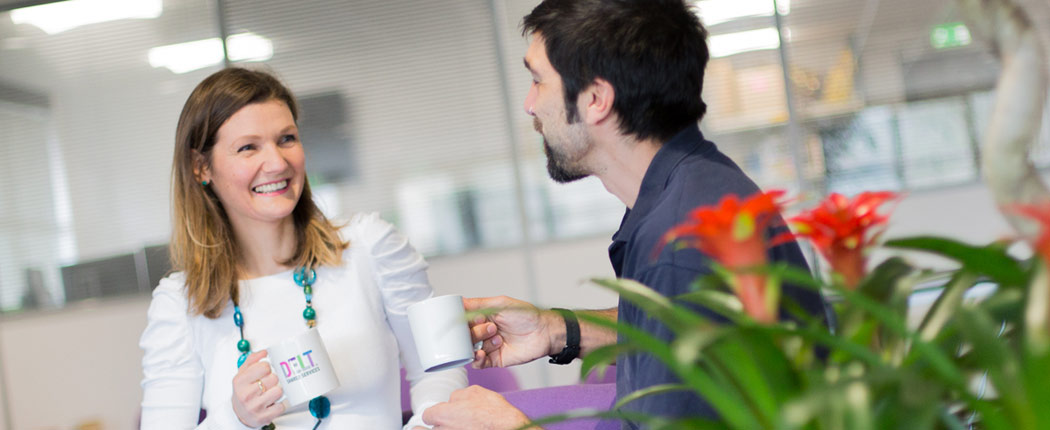 Current Vacancies
HR Coordinator (full time, permanent) / £20,000-£23,000 p.a.
We have a great opportunity for an experienced HR Coordinator to join the Delt Team, an individual who is an organisation and coordination extraordinaire who can support all customers with an exemplary HR admin service where every interaction is great.
Reporting to the Head of HR, the post is the first point of contact for all queries relating to HR processes and procedures and will also be responsible for providing basic HR guidance to managers.
We are a small team and we have a lot to get done – if you thrive in an environment where every day can bring different challenges and your to do list never ends then we would love to hear from you! HR experience would be an advantage but is not an essential requirement. If you have transferable administration skills and the right attitude, this could be the perfect opportunity for you.
Delt is a commercial company owned by the public sector and working in the public interest. We deliver significant social-economic benefits to Plymouth, Devon and the wider South West peninsula.
Our employee proposition is pretty great too, with an overall package that recognises the importance of life in work/life balance and gives you the opportunity to keep learning new things, while also giving you the possibility to work remotely! You can see all that we offer here.
Do you have the experience of working in a dynamic environment and want to apply those Skills helping us grow?
Do you have…
Demonstrable experience in supporting a cross section of managers and employees in HR administration and / or procedural matters.
Strong communication skills and the ability to inspire confidence in customers from the advice given and commitment to task.
Strong technical capability and proficiency with HR system administration.
Experience in organising and delivering recruitment processes including guiding managers on all aspects of the relevant process and procedures.
Ability to manage and organise workload and be comfortable in a team or working alone.
Report writing and experience in presenting reports to managers and/or staff groups
Experience in taking minutes and producing correspondence
The flexibility and willingness to work outside of core hours where necessary to deliver against the requirements of the role.
Accountabilities include but are not limited to:
Administers all aspects of the HR recruitment process including advertising jobs, arranging interviews and facilitating the onboarding process
Delivers HR system administration and maintenance of the HR and Recruitment system (Core HR); collating and reporting on all HR metrics
Works with the Head of HR to drive the outcomes/objectives of the health and wellbeing plan across the Company.
Responsibility for HR process and procedures to keep them under regular review to reflect Company practice and/or change in regulation.
Responsibility for the coordination and administration of a range of learning and organisational development activities and projects as well as ensuring the development and maintenance of robust learning and development systems and processes including but not limited to:
corporate induction coordination and delivery;
training administration and support with facilitation;
performance management reporting;
If this sounds like you, we would love to hear from you!
Deadline for applications: 13th September 2021
To Apply for this vacancy please click the button below and submit an application via our Core Portal.
If you are experiencing any difficulties please contact us via email at Recruitment@deltservices.co.uk