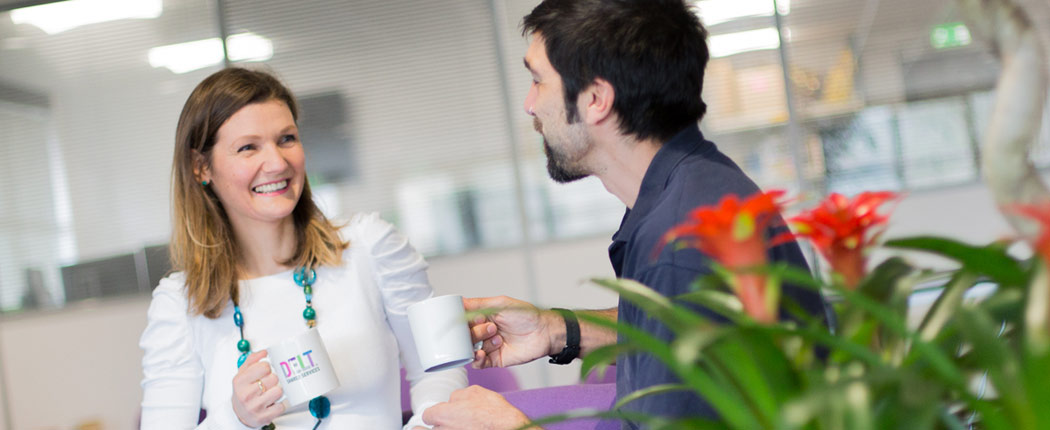 Current Vacancies
HR Assistant (Full Time, Permanent) / £23,000-£25,000 p.a.
Our HR team is growing rapidly and our customers are onboarding at pace! Do you want to work for an organisation that put's people first, focuses on the HR experience, serves the public and gives back to the local community every day?
Then this opportunity could be for you!
We have a great new opportunity for an HR Assistant to join the Delt Team. This role will be working with one of our fantastic public sector customers on a wide variety of HR activities, providing high quality HR service where every interaction is great and people are placed at the heart of what we do.
Are you an HR Assistant who wants to be part of a fast paced and growing organisation, being exposed to new HR experiences by the day? Do you love a varied workload and an ever-evolving work environment? Are you experienced in making occupational health referrals, supporting sickness management processes and wellbeing initiatives?
If the answer is yes, we would love to hear from you!
Intended solely to support HR for a South West Fire Authority, the successful candidate will be working remotely whilst benefiting from the support of both the Delt and Fire Authority HR teams. This role will report to the Head of HR at Delt, with a dotted line into an operational line manager at the Fire Service.
If you work well in a supportive team, thrive in an environment where every day can bring exciting challenges and your work makes a difference to those you support, then this could be the right opportunity for you.
Delt is a private company owned by the public sector and working in the public interest. We deliver significant social-economic benefits to Plymouth, Devon and the wider South West peninsula.
If you want to know more about the total package we offer, please see our future employee page here https://deltservices.com/careers/
Closing Date: Friday 14th May 2021
Anticipated Interview Date: Friday 21st May 2021
To apply for this position please submit a CV and cover letter. Please use the cover letter as an opportunity to show us who you really are, why do you want to work for Delt and what you can personally bring to the role. We cannot wait to hear from you!