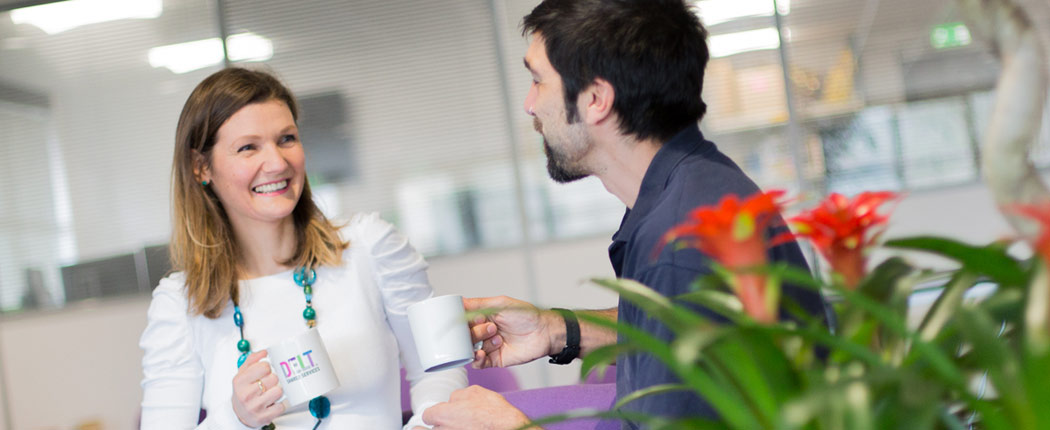 Current Vacancies
HR Assistant (Full Time, Permanent) / £20,500 – £23,000 p.a.
We have a great opportunity as an HR Assistant to join the Delt Team in a full-time, permanent role working with some great customers and on a variety of Recruitment and HR activities.
Are you an HR Assistant who wants to be part of a fast paced and growing organisation?
Do you particularly love working in recruitment where you provide exemplary support to candidates, colleagues and customers?
Our HR team is growing rapidly and our customers are onboarding at pace! We have an exciting new opportunity to support our service through high quality HR and recruitment practice where every interaction is great.
Reporting to the HR Manager the post is the first point of contact for all internal and external queries relating to recruitment, as well as supporting the team with basic HR process and procedure. You will be responsible for providing recruitment support to colleagues, hiring managers and the business both at Delt and as part of our growing HR service with our customers. We currently provide HR support for a Multi-Academy Trust in Devon and this vacancy is designed to spend a substantial amount of time supporting with recruitment in schools and the wider education setting.
Delt's HR team are small but mighty! We are growing by the day and have a lot to get done. If you work well in a supportive team, thrive in an environment where every day can bring exciting challenges and your work makes a difference to those you support, then we would love to hear from you!
Some level of HR or recruitment experience is key for this position. In addition, you must have a pragmatic approach to problem solving, be people centred and aligned with our values. A CIPD qualification would be advantageous but is not a deal breaker for the right candidate. A willingness to work toward one if you do not currently have this is required. If this sounds like you, we would love to hear from you!
Delt is a private company owned by the public sector and working in the public interest. We deliver significant social-economic benefits to Plymouth, Devon and the wider South West peninsula. Do you have the experience of working in a dynamic environment and want to apply those skills in helping us grow?
If you want to know more about the total package we offer, please see our future employee page here https://deltservices.com/careers/
Closing Date: 21st April 2021
Interview Date: 6th May 2021
To apply for this position please submit a CV and Cover Letter. Please use the cover letter as an opportunity to show us who you really are. Why do you want to work for Delt and what you can personally bring to the role? We cannot wait to hear from you!