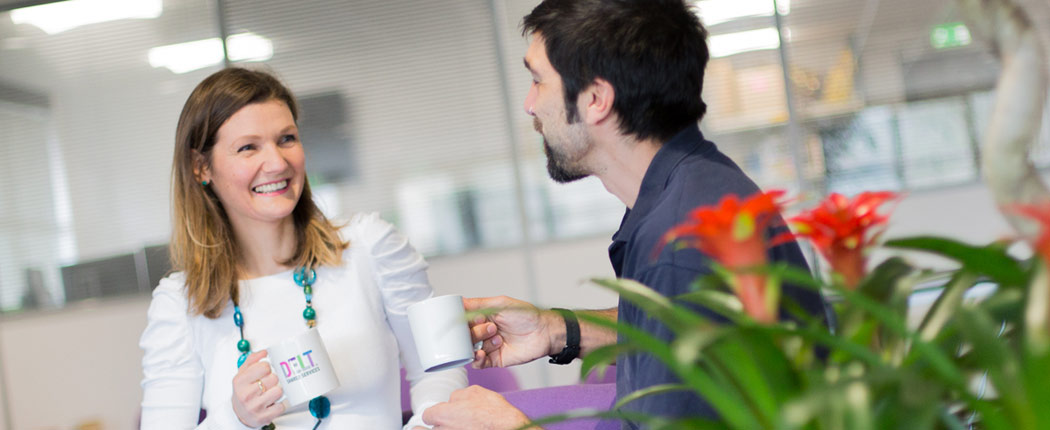 Current Vacancies
Category Buyer (Full Time, Temporary) / £28,000-£32,000 p.a.
Delt is a brilliant contradiction. A dynamic and agile private sector company with a serious conscience, that's wholly owned by the public sector. It's somewhere you can do the right things for the right reasons while playing a real part in a growing business.
Our employee proposition is pretty great too, with an overall package that recognises the importance of life in work/life balance and gives you the opportunity to keep learning new things.
If you want to know more about the total package we offer, please see our future employee page here https://deltservices.com/careers/
We are recruiting for a Category Buyer to join our Procurement Team to support the procurement for our new data centre and our expanding procurement function. Could you see yourself working for a values-driven company that has people at its centre?
Do you:
Want to join an organisation that's helping its customers do amazing things?
Have experience in procurement and have a passion for delivering exceptional service and value to your customers.
Can you:
Deliver excellent procurements to quality, time and budget
Operate in a dynamic environment where you'll be able to contribute tor shaping agile services and influencing thinking. Just imagine how much fun that would be!
Work in a department that delivers to the routine whilst driving innovation in the services we deliver for our customers?
Drive changes to systems and processes to make our services more effective and efficient?
Working with stakeholders, customers and suppliers, you'll be involved and closely aligned with the business and negotiating with our suppliers in a range of areas. We work extremely hard for the 15,000 customers we serve across Devon and we're looking for people who share our passion for excellent service delivery.
This is the best job you'll ever have. If you doubt that, then come and talk to us and see what all the fuss is about.
Deadline for applications: 13th May 2021